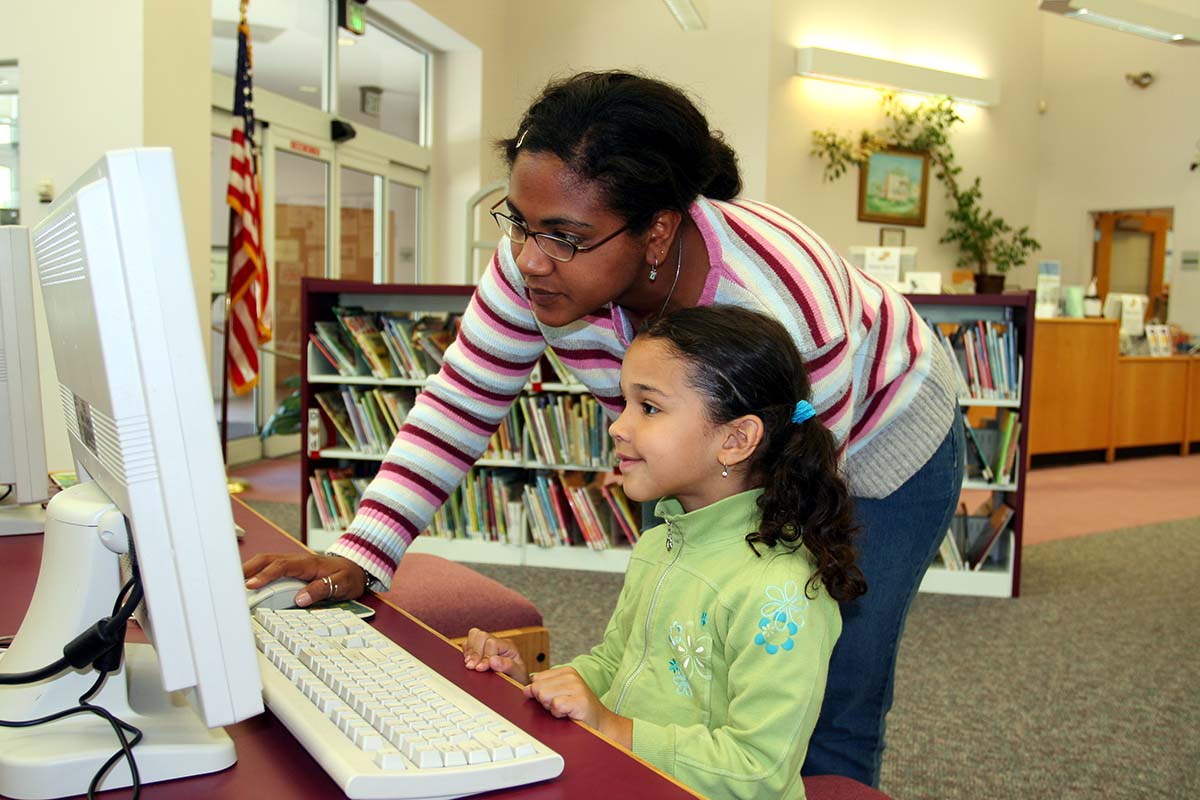 Common math mistakes can hurt even the best students test scores. To help your child as they build the foundation for elementary school math, Spark Math started the "Top 3 Common Math Mistakes and How to Avoid Them" series to share some of our teachers' tips and tricks on preventing careless errors. We asked our excellent, in-house Spark Math teachers to share what they've observed over their teaching careers. To help kids avoid these mistakes here's our Spark Teacher Shaun's "The top 3 common 2nd grade math mistakes and to avoid them!"
As your child enters 2nd grade, they will encounter new math challenges. Learning about more advanced shapes in geometry and doing more multiplication are some of the math concepts 2nd grade students have to master. As grade 2 students expand their understanding of math, it is also important to ensure that they learn how to avoid making careless mistakes.
Common Mistake 1: Not Drawing Comparison Bar Models
Drawing a bar model and knowing when to use it is a critical skill students need when dealing with addition problems. When doing math, students need to identify when a problem sum calls for a comparison bar model. Comparison bar models use solid bars to show amounts, known and unknown. They provide a simple way to help students comprehend math problems through visualization.
If students do not draw bar models for questions that require them, there is a high chance that certain information can be overlooked. This can lead to wrong calculations and mistakes.
Common Mistake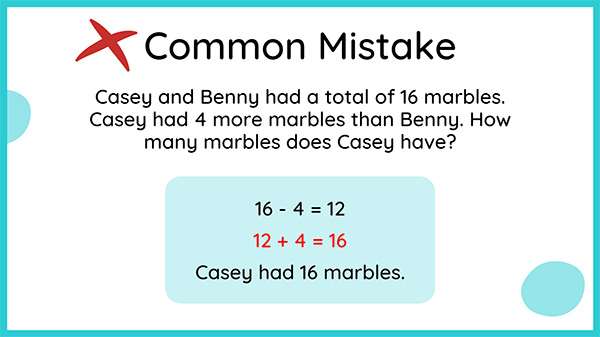 Solution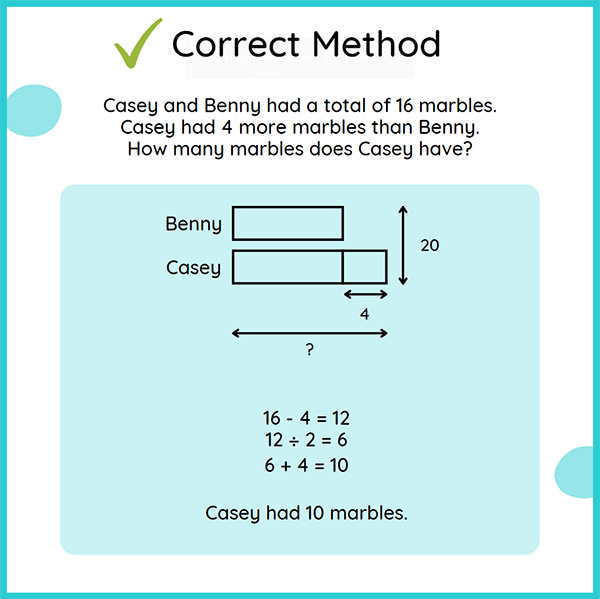 How to identify questions that require comparison bar models
Read the question carefully and keep an eye out for comparison terms in the question. Some common comparison terms include:
more than
less than
fewer than
taller than
shorter than
heavier than
lighter than
When the question includes comparison terms, students can draw the comparison bar models to help them solve the question.
How to encourage your child to draw comparison bar models
Explain the benefits of drawing bar models. Show them how bar models help to visualize the problem and make it easier to solve.
Practice always helps. Provide your child with a variety of math problems that require the drawing of bar models. As they draw more bar models, they will get better at it over time.
Make it fun and engaging for your child by turning the drawing of bar models into a game or competition!
Common Mistake 2: Not Regrouping Number
One of the most important areas of primary math is learning about place value, the value of each digit in a number.
Common Mistake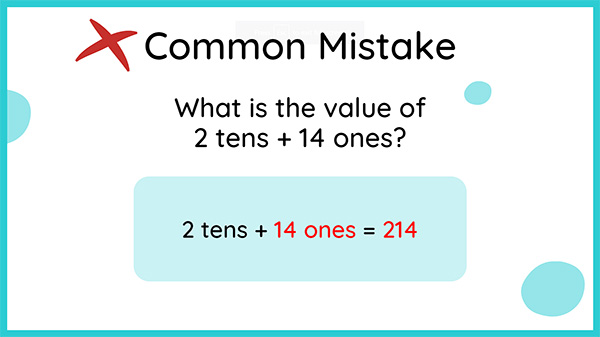 Solution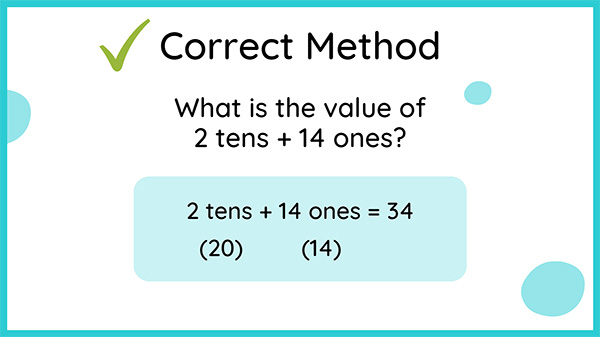 Why students make this mistake
When students started learning place values back in 1st grade, students converted the digits in the respective place values into a value.
Example : 2 tens 5 ones = 25
While the above example arrives at the same answer, students miss out on the opportunity to gain a deeper understanding of value and take their thinking to the next level by not converting "2 tens and 5 ones" into values first, (20) and (5). They must understand the rationale of place values in order to solve related questions correctly.
How to prevent this mistake
For similar questions, get your child to convert the place values into the values first before adding them up.
Give your child plenty of practice problems that involve place value. Start with simple problems and gradually increase the difficulty level. This will help your child to become more comfortable with the concept and less likely to make mistakes.
Encourage your child to double check their work and provide them feedback to point out the mistakes they made.
Common Mistake 3: Misunderstanding of Story Problems and Terminology
For some students, reading comprehension may not be their strongest skill set. Unfortunately, math often relies on story problems and terminology to express questions. While some students understand math, misreading the questions can set them on the wrong track to solving the problems.
Common Mistake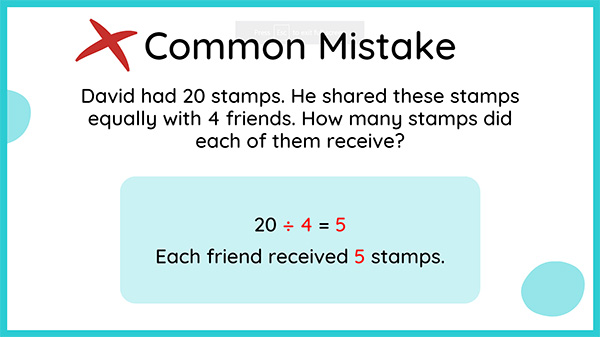 Solution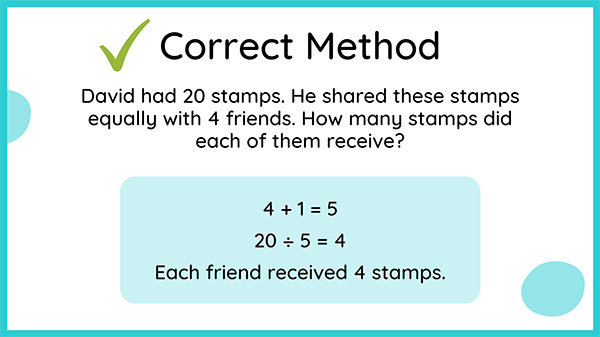 Comprehending all the words in the question and correctly interpreting the task at hand is critical for getting the right answer. Who expected reading comprehension practice in math class?
How to prevent this mistake?
In the example, students must be able to understand the terminology of "shared equally with."From there, they can correctly apply the proper method for solving the problem.
With reference to the question above, David must be included in the sharing of stamps.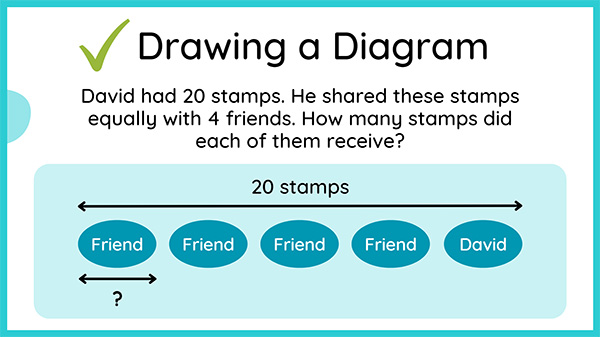 Students should take note of the math terminologies and understand the difference between them thoroughly. For example, the terminology "shared among"involves another scenario with a different outcome: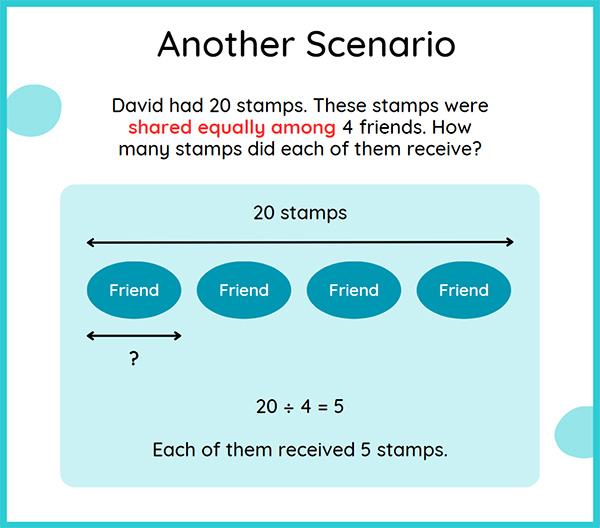 When "shared among" is used, such as in the question above, then in this scenario David is not included in the sharing of stamps.
Overcome mistakes and become a math ace with Spark Math!
Spark Math by Spark Education knows to young learners, mistakes can appear to be intimidating. It is crucial that they do not feel discouraged by a setback and continue to attempt the questions. Being encouraging to your child at such moments will also benefit them a lot. Keep these tips in mind, and with practice, children can learn from mistakes, make improvements, and continue nurturing their love for math!
At Spark Math by Spark Education, children can look forward to an immersive and fun experience where they learn math through play! There's a variety of animation, engaging storylines, and gamification elements to enrich the learning experience. Interested in snagging a free trial class for your child? Sign up here for a free trial class and start your child's math journey today.
Check out these other articles in our "Common Math Mistakes and How to Avoid Them" series:
Kindergarten – 1st Grade – 2nd Grade – 3rd Grade – 4th Grade – 5th Grade