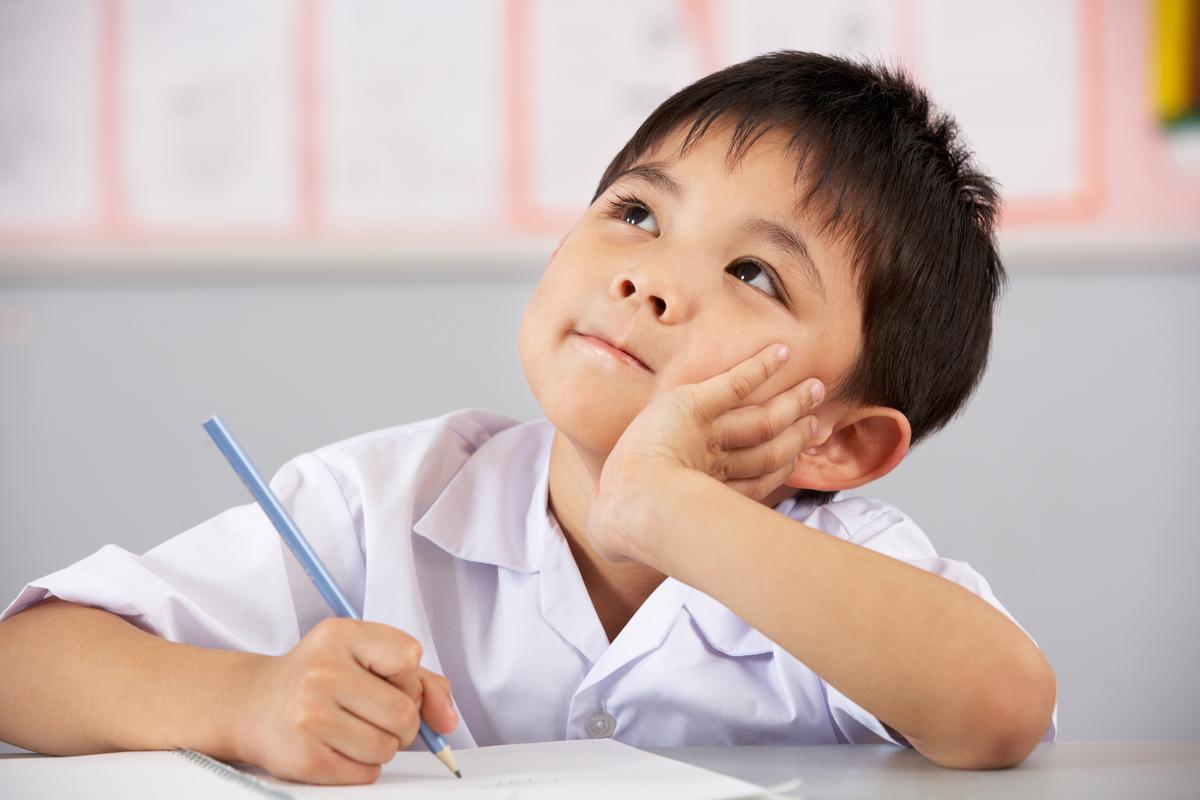 Common math mistakes can hurt even the best students test scores. To help your child as they build the foundation for elementary school math, Spark Math started the "Top 3 Common Math Mistakes and How to Avoid Them" series to share some of our teachers' tips and tricks on preventing careless errors. We asked our excellent, in-house Spark Math teachers to share what they've observed over their teaching careers. To help kids avoid these mistakes here's our Spark Teacher Shaun's "The top 3 common 1st grade math mistakes and to avoid them!"
Going into 1st grade is a milestone for graduating kindergarteners. 1st grade can feel like a whole new world for students and classes become less play and more academics. The math can feel very different as first graders expand their previous understanding from kindergarten math. Your little ones may need time to adjust, and making mistakes while they are learning new math concepts is natural.
Common Mistake 1: Errors in Borrowing
One common mistake that grade 1 students often make is errors in borrowing while doing subtraction. For example, let's look at the question below and the common mistake students may make.
Common Math Mistake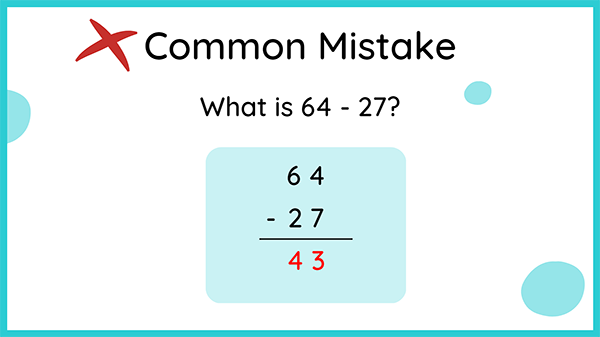 Students make mistakes in their calculations by using a smaller digit to subtract the bigger digit.
(4 – 7 = 3)
Young learners can find it hard to visualize the regrouping of numbers, as it is an abstract concept for them.
Solution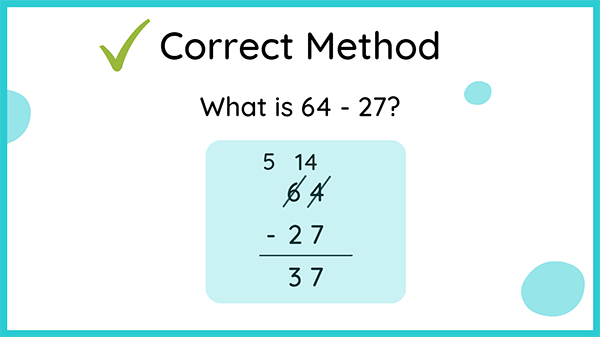 How to prevent this mistake
Parents can help their child visualize the process of borrowing by using manipulatives such as base ten blocks or drawing pictures. These manipulatives provide an easier way for children to see the difference between ones, tens, hundreds, and thousands.
You can get your child to count the units and group them into a bar of tens. For subtraction, let them swap a ten bar for ten single units and take away the number that needs to be subtracted. In this way, they can picture the subtraction process better and avoid errors in regrouping.
Common Mistake 2: More Means Add, Less Means Minus
Another common misconception that P1 students make is often found in comparison questions. Students tend to do addition when they see the word "more", and to do subtraction when they see the word "less".
Common Math Mistake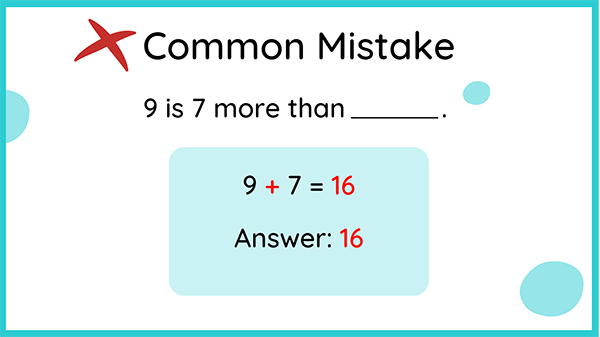 Solution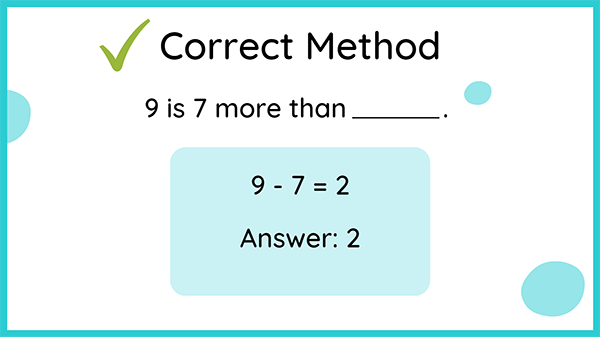 How to prevent this mistake
For comparison questions, breaking down the solution process into steps will make it easier for students to understand and follow.
Step 1: Figure out whether the comparison value belongs to the number or the blank.
Looking at the example question above, students should ask themselves: does "7 more" belong to 9 or to the blank?
To find out the answer, look at the keyword "is". In the question, "is" comes right next to 9 and therefore links the comparison value 7 to 9. Hence, "7 more" belongs to 9. You can annotate by using arrow as shown below.

Step 2: Find out if we are looking for a bigger or smaller number.
Now that students know "7 more" belongs to 9, the blank should be 7 less. Thus, they are looking for a smaller number.
To solve the question, students can use subtraction to find the answer (9 – 7 = 2).
With this step-by-step approach, students will be able to understand how to do comparison questions like this.
Try out this question using the same technique with your child!

Common Mistake 3: Unsure When to Multiply or Divide
In P1, students just started to learn about the topic of multiplication and division and they may be unsure when they should use multiplication or division.
How to ensure students apply the operation sign correctly
The trick is looking out for certain keywords in the question. Once you've identified the keywords, students will be able to know whether they should multiply or divide. Let's try this question below: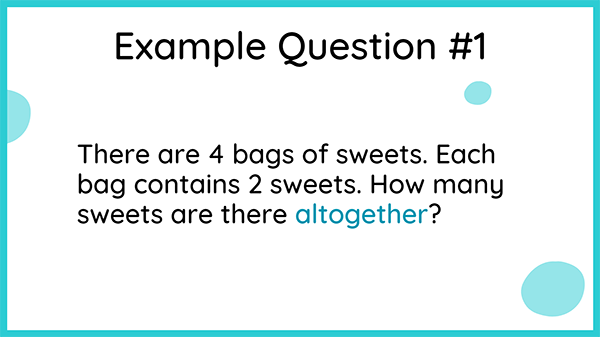 The keyword here is altogether. When the question involves finding the total number, students should use multiplication to find the answer. Other relating keywords to look out for include in all and in total.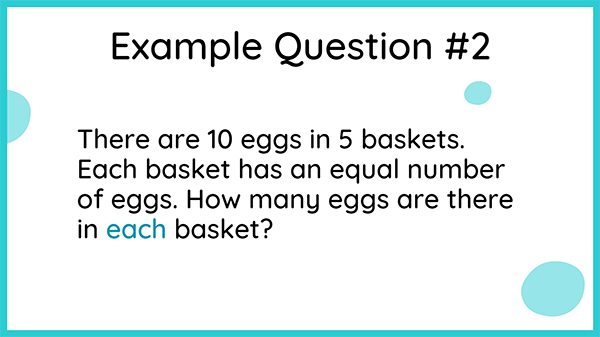 For this question, the keyword here is each. Thus, we have to use division to find the answer.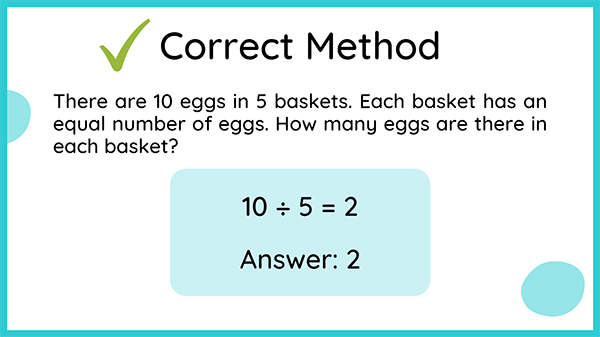 Common 1st Grade Math Mistakes and Spark Math
We hope that you've found our tips and tricks helpful for avoiding the common math mistakes in 1st Grade! Remember, making mistakes is a natural part of the learning process. Most importantly, your child should learn from their mistakes and make sure not to repeat them. With proper support, your child can overcome learning obstacles and progress in their math abilities.
At Spark Math by Spark Education, children can look forward to an immersive and fun experience where they learn math through play! There's a variety of animation, engaging storylines, and gamification elements to enrich the learning experience. Interested in snagging a free trial class for your child? Sign up here for a free trial class and start your child's math journey today.
Check out these other articles in our "Common Math Mistakes and How to Avoid Them" series:
Kindergarten – 1st Grade – 2nd Grade – 3rd Grade – 4th Grade – 5th Grade