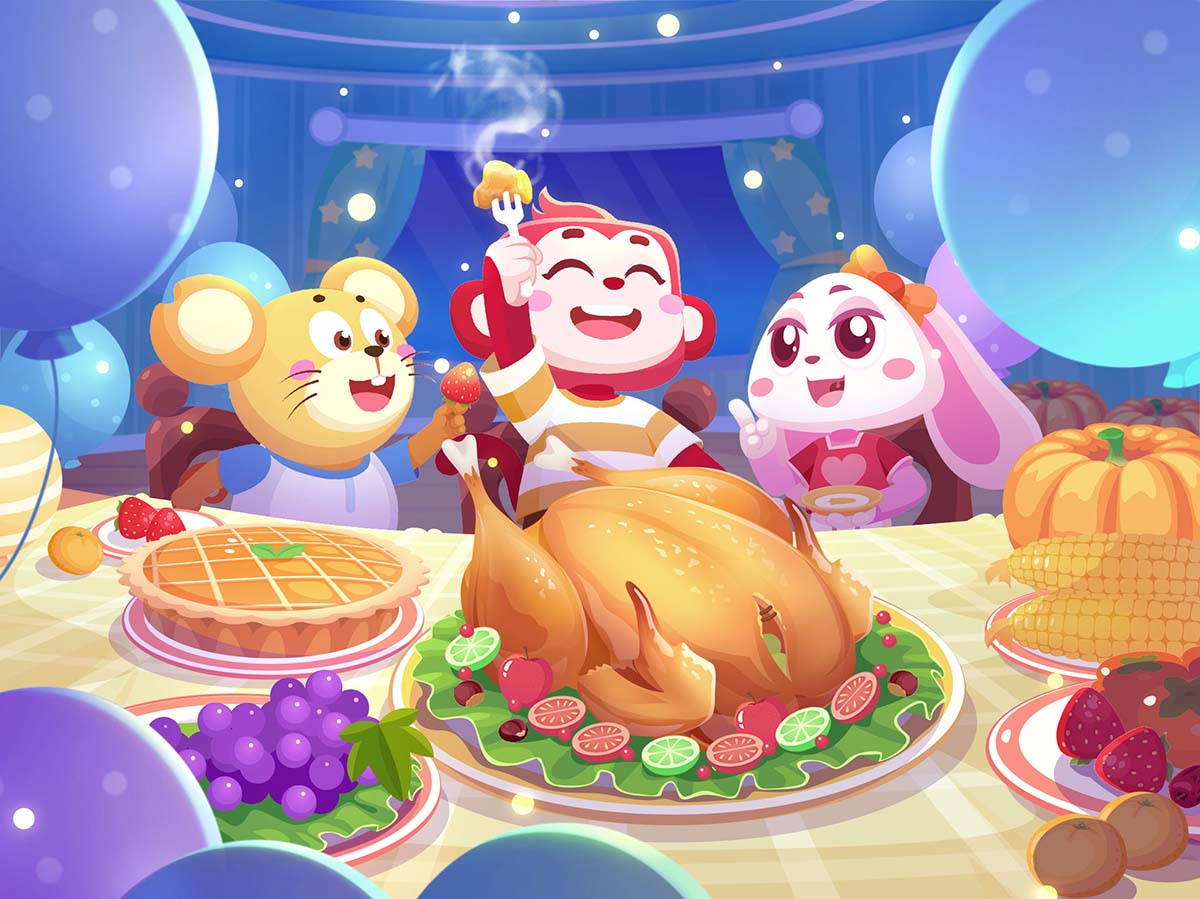 Thanksgiving is just around the corner and as families come together over a meal it is the perfect opportunity to bring the kids into the kitchen for more memory making and math! We've employed the help of our Curisosity Crew's Chef Casey to bring some delicious, age-appropriate Thanksgiving-worthy recipes. Plus, we've got more math tips to help your kids see advanced math as practical and understandable as they get their hands messy and bellies full! Here is "Math in the Kitchen: Kids Cooking for Thanksgiving with Casey"
Cooking is the ultimate giving.

Jamie Oliver
Kids in the Kitchen
We know the best way for kids to learn is by doing and doing math in the kitchen is a great way for kids stay engaged and learn new math skills. If you haven't read the first issue of our series, Math in the Kitchen: Kids Cooking with Casey, check it out. It provides a closer look at some of the benefits to getting your kids involved in the kitchen at an early age, basic kitchen math practices, and it also links to kid-sized kitchen utensils
Around the holidays, the urge is often to separate the kids from the cooking. The kitchen, however, is the perfect scene for math to happen with all the eating and food preparation. This year we encourage you to invite them into the kitchen to build practical life skills as well as foundational math skills, and make a few memories while you're at it. Create a space that is all their own so that they are out of high-traffic areas, but still in the middle of the action. Give them their own apron or tie a towel around them. These little details make them feel important. Provide either a stool or a kid-sized working space, and all the necessary tools of the trade (see the previous blog for links to kid-safe knives, etc).
Getting them involved now builds a sense of confidence and encourages independence. Before you know it they'll be coming up with their own recipes to try out on the holidays.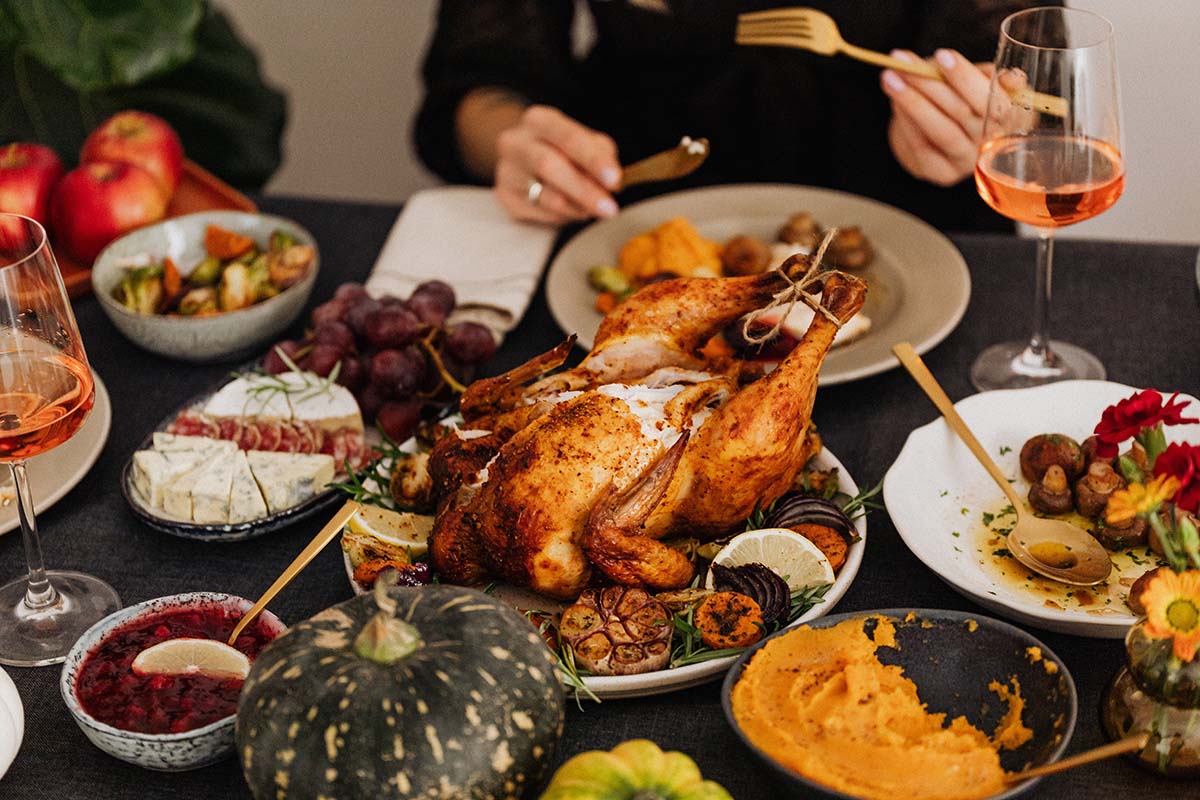 Advancing Practical Math in the Kitchen
In our previous issue we discussed basic kitchen math. Units of measure, estimates, and time. Ready to level-up your kids kitchen math skills? Spark Education has a few ways to engage advanced math in a tangible way.
Fractions and Whole Numbers
While we see fractions in nearly every recipe (1/4 teaspoon, 1/8 cup), we can also create tangible fractions from whole numbers. If your child is ready for more advanced math practices, instead of making all of the measuring cups and spoons available, give them only one. For example, provide only a 1/4 cup even when the recipe calls for 1 1/2 cups. Allow them to do the math necessary to create the recipe, talk through it with them. How many quarters are in a whole?
To take this a step further, when they're done, have them write out the problem that they just worked in the kitchen. This simple practice makes one of the most complex math practices tangible for your child using the CPA learning method that Spark Math also utilizes.
Thanksgiving Recipe Kids can do at Home!
Foodie Casey is back at it with an easy, kid-friendly, Thanksgiving-worthy recipe that's foolproof to create create totally delicious memories (without kitchen hazard risks) and build confidence in the kitchen. Again, while we believe in empowering your independent little chef, never leave your child unsupervised in the kitchen until you know their unique skill level.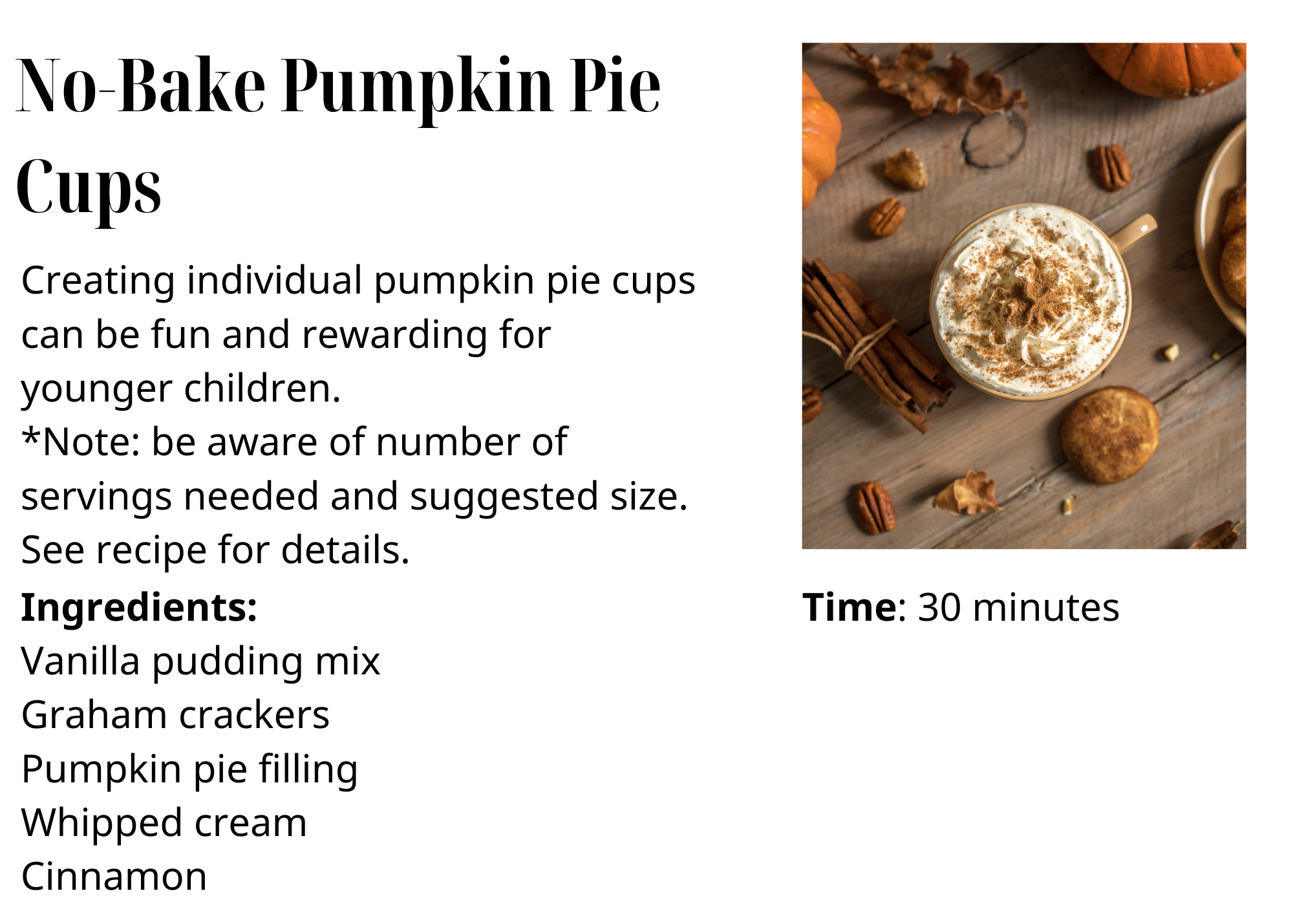 Instructions:
Make vanilla per box instructions (see serving size to know how many to make).
Crush graham crackers.
Place 1/4 C crushed graham crackers on the bottom of individual cups or bowls.
Add 1/2 C of pudding on top of the crushed graham crackers.
Add 2 TBS pumpkin pie filling on top of pudding.
Top with whipped cream.
Dust with cinnamon.
No matter if you use this Casey-approved recipe, or your own, your child will be excited to join you in the meal prep this Thanksgiving. To see other ways that Spark Math can help your child gain math confidence, try our Free Trial Class. Be sure to check back soon to see what Casey is cooking up for the next holiday season!
Make the holidays Spark-tacular with Spark Math!
Stat the new year right by making math part of your family's everyday life. Join the Curiosity Crew, Benny, Casey, and Abbey, on a learning adventure with Spark Math by Spark Education! Learn more great ways to apply math to real life, with original animation and gamified lessons, all led by an experienced teacher. Give us a try! Sign up for a FREE trial class today.