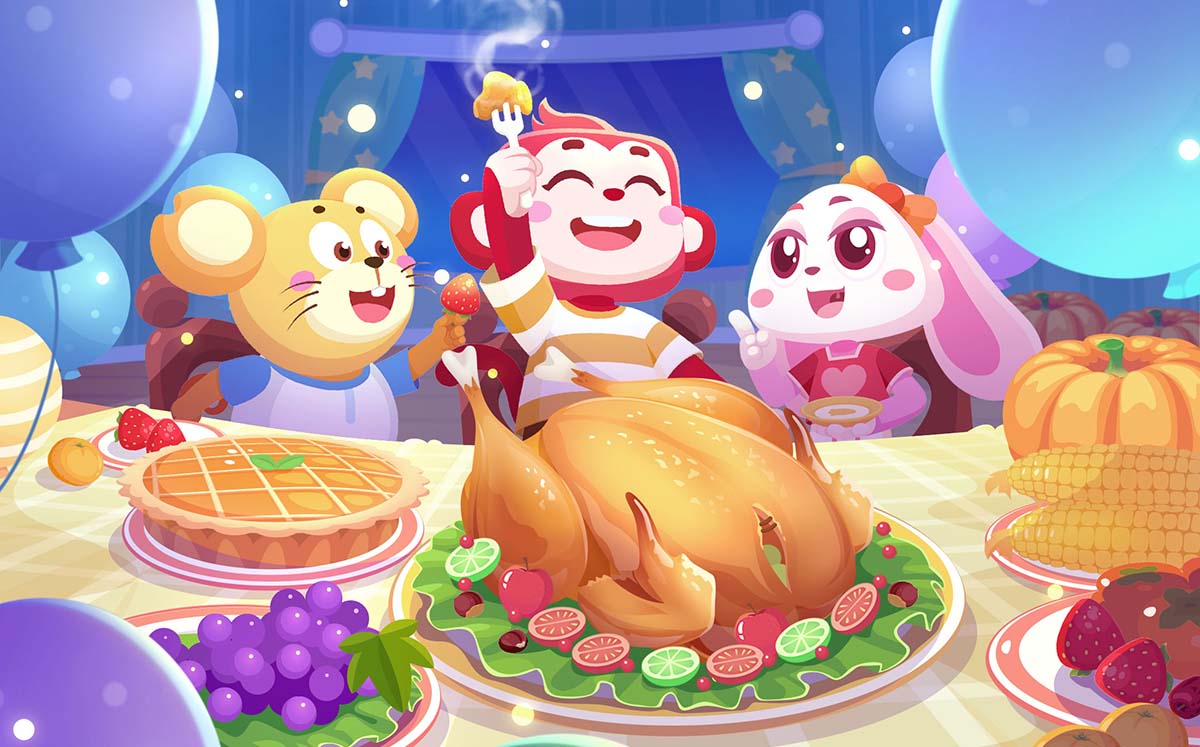 "Everything happens in the kitchen. Life happens in the kitchen." –

Andrew Zimmern
In honor of National Cooking Day, we're bringing practical math applications into the heart of your home. Throw on your apron, and bring in the kids to explore delicious everyday ways to use math in the kitchen. We've got several age appropriate recipes, kitchen math, tips and tricks to help from family dinner prep to clean-up. Even better, we are upping the kitchen fun looping in one of Spark Education's very own Curiosity Crew members, Casey the mouse!
Cooking offers a great opportunity to talk about numbers. Moreover, learning math through practical applications help build confident, curious kids. And Casey, who's hungry for both knowledge and snacks, agrees! So don't wait, read on, we're cooking with Casey!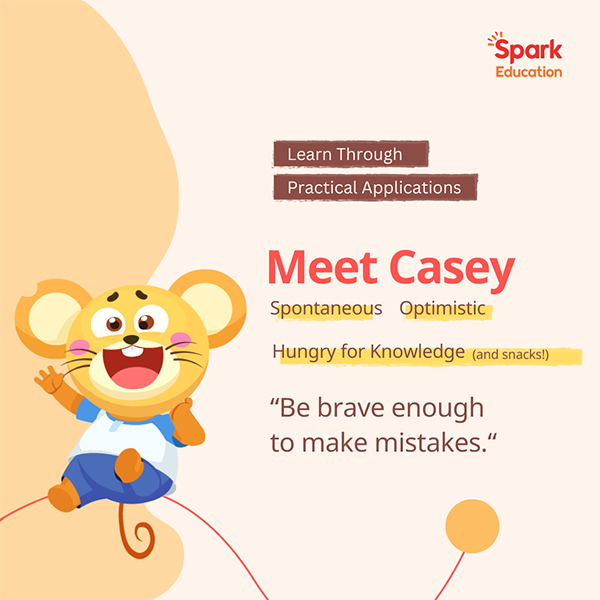 The Benefits of Cooking with Kids
The benefits of cooking with kids in the kitchen extend far beyond making practical math connections. When younger children are involved in the preparation of meals, studies show that they are less likely to be picky eaters with an increased appetite for healthier options. Those familiar with the Montessori Method, which emphasizes self-directed activity, hands-on learning, and collaborative play, know that cooking is an optimal playground for learning. Such an organic learning space can help teach lessons in the areas of math, science, cultural studies and more, as well as help instill important characteristics of learning such as patience, responsibility, and independence. In short, the kitchen is the first classroom.
Using Practical Math in the Kitchen
While we often overlook math lessons to get the finished product on the table, there is no shortage of them in the kitchen.
Counting, Measurements and Volume
These can be practiced from a very young age, as simple as getting your kindergartener to count ingredients and fill measuring cups. This easily scales into an introduction to fractions in a tangible way utilizing the CPA learning method by making practical concrete connections first. Even if you're only using one size measuring cup or spoon, you can help your child visualize mathematical concepts by having the set out and engaging in conversation about it.
Estimates happen every day in the kitchen whether you're turning carrots into cups or choosing an appropriately sized dish. When turning whole vegetables into a unit of measure, start by having them create their own estimate, how many carrots do you think it will take to get 1 cup if they're peeled and cut into slices. Depending on age and ability, allow them to peel and cut the carrot themselves using kid-safe cooking tools, getting a hands-on math learning experience for something otherwise abstract helps solidify learning.
Another huge practical math skill found in the kitchen is time management. This is a necessity for daily life and helps build a mathematical foundation. When you talk to your child about time in the kitchen, don't just focus on cooking time, but prep-time and cleaning as well.
The list of math skills used in the kitchen continues to nutrition packaging, dividing recipes, and more. Not only can kitchen math be useful, but it is also a fun place to engage and grow with your kids. Allow them play to with adjusting recipes and changing the math, the lesson possibilities are delicious.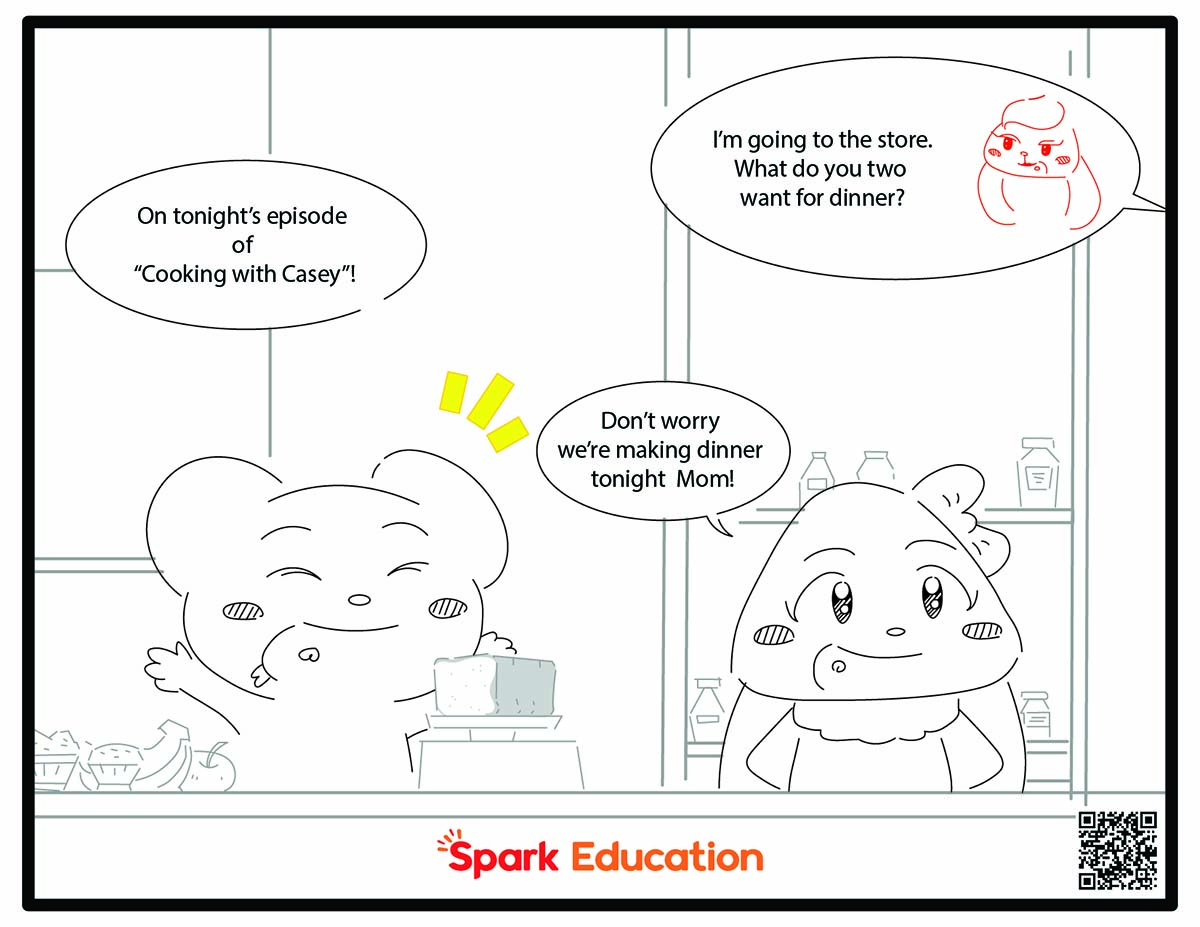 Math in the Kitchen – Full Recipes Kids can do at Home !

We've currated three easy, kid-friendly, Casey-approved recipes by age for your child to find math confidence in the kitchen. While we believe in empowering children and fostering independence, never leave your child unsupervised in the kitchen until you know their unique skill level.

Let's get cooking!
Kids Cook Breakfast – ages 4-6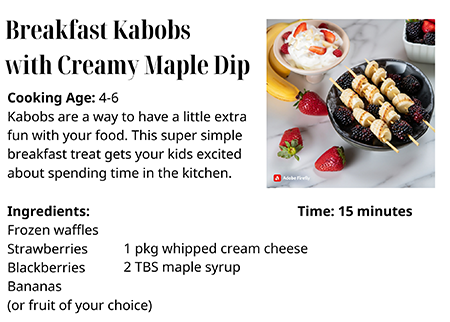 Instructions:
1. Toast frozen waffles in the toaster then cut into bite sized chunks.
2. Wash and slice your desired fruit mix.
3. Alternate fruit and waffles on skewers.
Creamy Maple Dip Instructions:
1. Empty package of whipped cream cheese in a small mixing bowl.
2. Add 2 tablespoons of maple syrup (or more to taste)
3. Mix thoroughly using fork or hand mixer. – Serve or refrigerate immediately.
Kids Cook Lunch – ages 7-9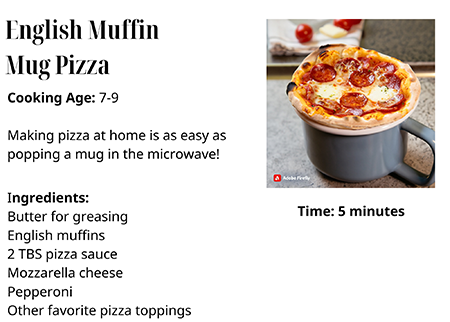 Instructions:
1. Lightly grease a large coffee cup or ramkin with butter or cooking spray.
2. Slice english muffin in half and place one half face up in the bottom of the mug.
3. Place 2 tablespoons (or by taste) pizza sauce on the muffin.
4. Sprinkle with desired amount of mozzerella cheese.
5. Top with favorite pizza toppings.
6. Microwave for 35 seconds (until cheese is melted and bubbly) – Remove carefully and enjoy!
Kids Cook Dinner – ages 10+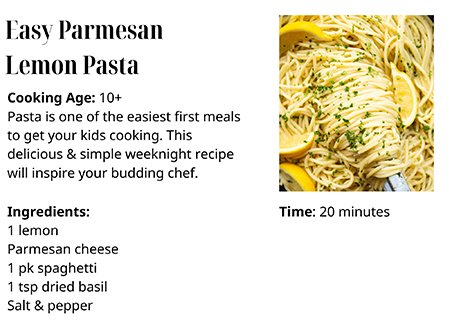 Instructions:
1. In a large pot boil water with 1 tbs salt.
2. Add pasta and cook until done (see estimated cooking times depending on noodle type)
3. While pasta cooks zest and juice lemon.
4. When pasta is done, carefully drain and return to pot.
5. Toss lightly with olive oil, lemon juice, salt & pepper to taste.
6. Top with dried basil, lemon zest, and parmesan cheese. – Serve immediately
Dinner is Ready With Spark Math and Casey!
Now that you have invited Casey into the kitchen to help empower your kids math and cooking skills, you're ready to sit down and enjoy the fruits and vegetables of your labor. To learn more ways to apply practical math in your home check out Spark Math by Spark Education, you can sign up for a FREE trial class today.