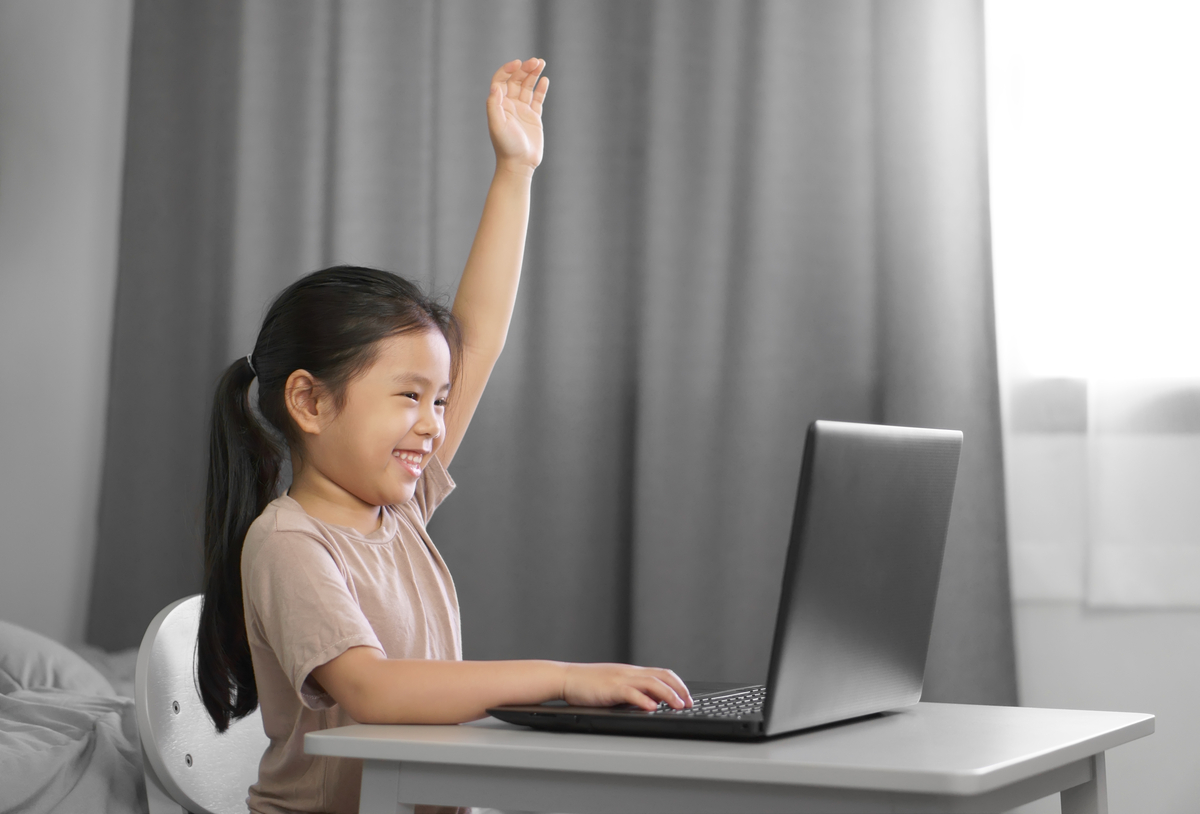 There's a reason when people explore a place that's new to them, they often bring a guide. They need someone knowledgeable who can show them the way on their journey. Teachers serve as the educational guide for children as they learn and explore the world around them. Parents know the importance of a teacher instructing their children in-person, but is it needed online? Are A.I. (Artificial Intelligence) and online math games enough to help children learn? That is why Spark Education is following up on our Education & Innovation series with "How Online Teachers Make a Difference!" Check out how having live real-time educators help kids learn in online classrooms.
How teachers support students
Everyone remembers their favourite teachers. They went above and beyond what teachers are expected to do and made a positive impact on their students. Educators build lessons, keep the class focused, on schedule, and help their students understand new concepts. What makes a teacher a student's favourite is when they find a way to reach out and meet students where they are.
For some students, that means teachers taking a little extra time to help them get to where they need to be. For others, that requires teachers finding ways to keep concepts fun and challenging so they don't lose interest in a subject. With in-person classrooms, teachers have the time to get to know each student's learning style and the ways they best learn. This helps them adapt their style to best fit individual students while not holding up the rest of the class. Teachers are key in managing the classroom, so it works for all the students, online or offline.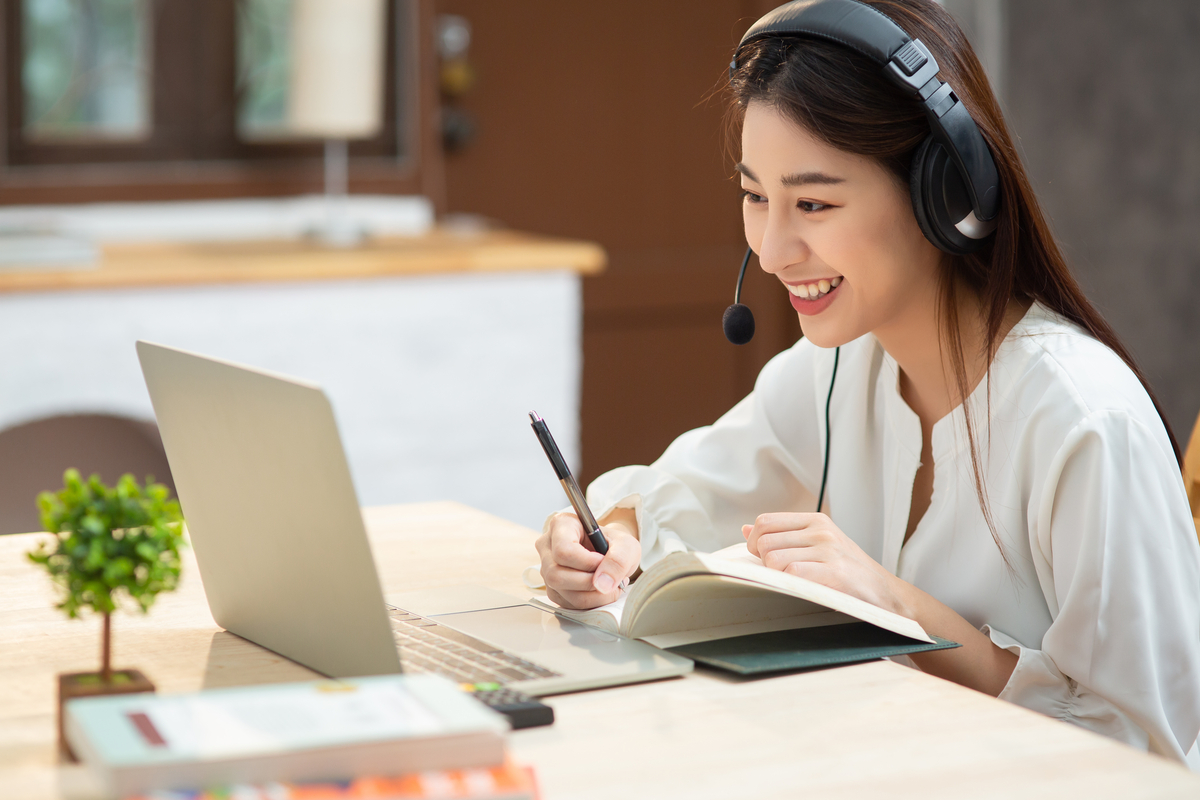 The more time teachers have with each student the better they do
More teacher-student time usually means smaller classes. Research has shown that classes with fewer students offer more chances for students to achieve better grades. In smaller classes, students receive more individual attention from teachers and have more active interactions with them. Classroom engagement decreases in larger classes, according to the study. While smaller classrooms would be great, it's not a luxury afforded to all students.
Good educators can find innovative ways to interact with students, using what they have available to give all their students a chance at learning new concepts. This ability to adapt to situations, moment by moment, for an average of 20 or more students, is what takes teachers from good to great. This real-time interaction can help make students feel comfortable asking questions, sharing what they learn, and even finding ways to help other students. Check out our blog on the importance of social and peer learning!
How do real teachers make a difference in online classrooms?
The pandemic in 2020 found students across the country shifting to full home-based learning (HBL). This was the first time that students experienced home-based learning days for such a long period of time, with learning mainly being done online. Such a quick transition from in-person learning to remote and online learning can be a jarring experience for some students. It was key to find online ways to use in-person school skills. Here's how teachers use their skills in a virtual platform based on the work of our very own Spark Educators.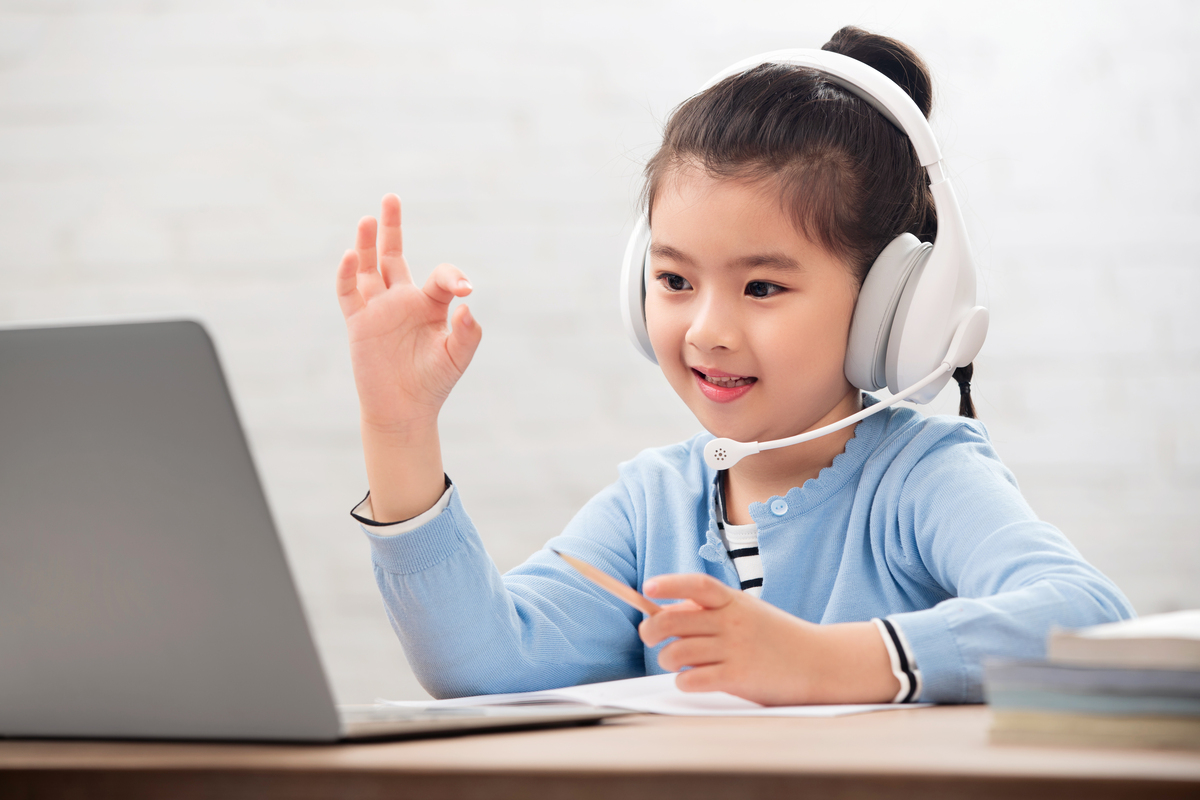 Real teachers provide real-time instruction and feedback to students.
Not every student learns a new concept the first time through. Having real online teachers providing quicker, real-time feedback to students based on the work they are doing in the moment can greatly improve teacher-student relationships in a way that A.I. Programmes, e-learning platforms and math games cannot. Students may still need help with how to solve a problem. A live teacher, teaching in real-time is able to communicate and get to the root cause of the misunderstanding. With the right teachers, students are able to truly learn skills, not just memorise answers.
What makes Spark Online Teachers Different
Here at Spark Education, we take our teachers and their credentials very seriously. We make sure we hire only the top, experienced teachers with a passion for the subjects they teach so they can provide the best learning experience for your child. Curious to learn more? Click to find out more about our teachers here!
Real teachers can interact and motivate students.
Online classrooms should be fun, comforting, and interactive places just like in-person classrooms. The worst thing a classroom can become is another boring online meeting, with one person talking while everyone else keeps their camera off. Learning should be an experience where students are excited and motivated to work together to solve problems and grow knowledge. With the right online setup, live teachers and other students, students are able to learn in a more engaging and social way. Learning from peers is beneficial in helping students learn better. Real teachers can be there to not only help students when needed, but also celebrate wins.
What makes Spark Online Teachers Different
Here at Spark Education, we support our teachers to effectively communicate, connect, motivate, and support students with our unique online small-classroom setup. All our online courses are pod-sized classrooms for no more than 6 to 8 students. This offers a social environment for learning, while making sure our educators have the time to spend with each and every student.
Real teachers can use technology to create an engaging, collaborative & interactive learning environment.
Whether in a classroom or online, technology has changed the way people learn and teachers teach. From sharing homework over e-mail to testing via an app, technology has made learning accessible from anywhere. While being able to have educational technology at your fingertips is great, like all tools, it won't matter if you don't know how to use them.
Online math games are popular, but having a student just sit in front of a game said to be for their grade level, without guidance, could actually hurt the learning process. Games should be for practice after learning a skill, not the lesson itself. If a student gets confused or frustrated playing a game because they don't have the skills for it, they may resist learning new skills out of fear and anxiety. Great teachers can help guide kids to properly use technology as a tool that helps them master new skills, and challenge them to use these new skills in an engaging way.
What makes Spark Online Teachers Different
Here at Spark Education, we design our classes to be a high-tech experience. Our award-winning learning programmes are filled with animation, interactive story telling, and gamified learning to support what teachers are sharing in class. Nonetheless, our live, real-time, highly-experienced teachers are still at the core of helping us deliver the amazing online classroom experience. Technology is a tool. The best learning experience all starts with great teachers leading the way. That's why we put our proprietary technology in the hands of our experienced teachers, so that together we create a fun and efficient way to learn.
Online Teachers and remote learning are the future
With more and more students learning online in a hybrid format, the future of education is online. MOE schools are moving towards blended learning and making it a crucial part of schooling in the future. It is essential for students to tap into both online and offline approaches for learning. More and more online schools are also becoming available. Whether online or in-person, the key to students finding learning success is a good teacher.
With the expansion of online and remote classrooms, without the caring and watchful eye of teachers, more students can be left struggling. With some lessons focused only on games or A.I. support, that real time communication between a teacher and student is lost. Technology isn't there to replace the the hardest working people in our society, teachers. It should be used to help support them. It should give them the time and ability to help every student learn new concepts in the way that works for them.
Spark Math, real teachers and online courses
Spark Math by Spark Education understands that teachers are at the heart of every great education system. We have reimagined how children learn with the support of real-time experienced teachers! Our online supplemental math programme is the fun and effective way for children to learn math. Our teachers transform boring math lessons into exciting math adventures with gamified learning and captivating animations. Get signed up for a free trial today!