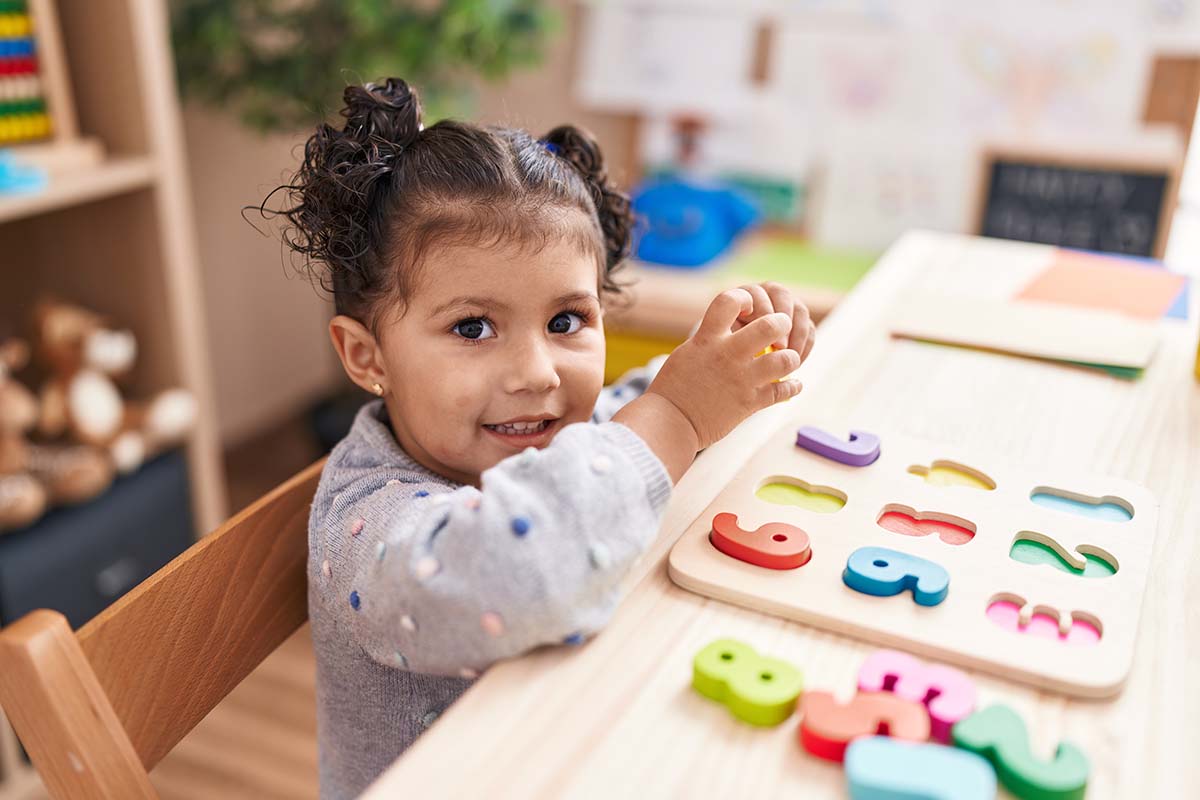 Are you a parent who is lost or intimidated by some of the newer language used to describe your child's math work? Gen X and Millennial parents might have noticed that math nowadays looks quite a bit different than they remember. Whether it be the terminology or methods, elementary math can give parents pause when they look at their child's math homework. Spark Math by Spark Education is here with a new series that will break down some of this new terminology or concepts and illuminate some key takeaways for parents to better help advance their child's math education. Spark Math explains " What Is Numeracy and Why is it Important for Kids?"
What Is Numeracy?
Numeracy is the ability to understand and work with numbers. This is the general definition of the word. Doesn't this look like another word you might be familiar with? Literacy! Numeracy is to numbers what literacy is to letters and words. It's a commonly held value that everyone needs to be literate; however, fluency in numbers and math doesn't always get the same level of urgency. Why is that?
Granted, no one can get far without being able to read and write. But how far can someone get without being competent with numbers and math? According to some clever folks and Vanderbilt University, strong early math skills were predictive for doing well in future careers and productivity in society. Maybe numeracy should receive the same energy as literacy does.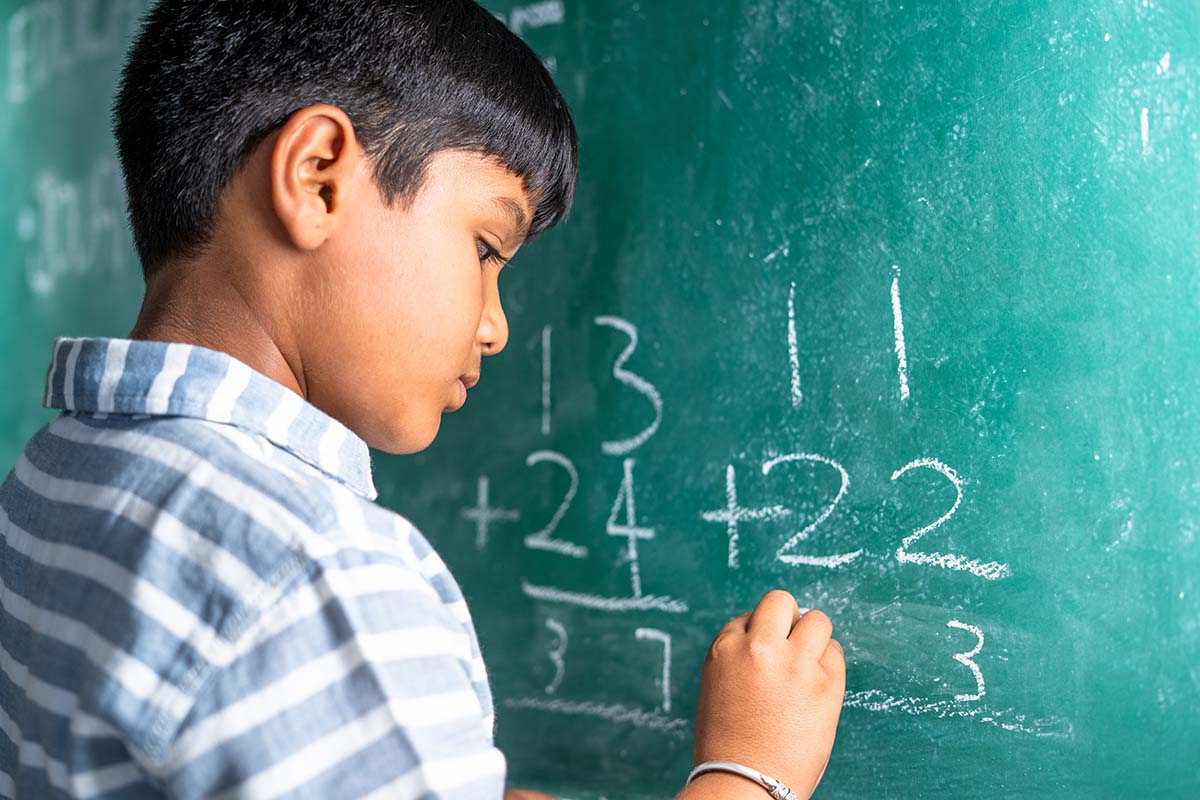 Why is Numeracy Important?
Now that you, as parents, know what numeracy is, let's talk about where it fits into your child's education. Beyond what research suggests, numbers and math will be a part of every child's life, both academically and in everyday life. Here are just some of the ways numeracy is important.
Numeracy is at all levels of education
Starting from the basics of counting, all the way to applied mathematics in college, students will be working with numbers every step of the way. Math is a pillar of education and children must build their own foundation with it as part of their academic house.
Numeracy Impacts Other Subjects
STEM stands for Science, Technology, Engineering and Mathematics. Although the M is the last letter of the acronym, you will see math in every part of STEM. Math helps train analytical reasoning and problem-solving skills. Math also plays a critical role in understanding other school subjects. Does your child love science? Numeracy will make their path in science smoother. Does your child want to be a video game designer? Numeracy can pave the way for them or put up a roadblock.
Numeracy is Essential to Everyday Life
Even in careers that are not math-focused, numeracy will still come in very handy. When you think about it, we are dealing with numbers and math almost constantly. We might be meeting a friend at 6PM and need to calculate how much time we need to finish work, take a shower, and drive to be on time. Creating a monthly money budget requires numbers. Adding up expenses on a bill means math.
Strong Numeracy Means Lower Anxiety
Math anxiety is a blight plaguing many students. This nervousness can lead kids who understand the math to make mistakes. Kids who get comfortable with math at an early age can build the confidence that they take with them whenever they see numbers. Numeracy trumps math anxiety.
How Can You Help Your Child Develop Numeracy?
First and foremost, parents need to help their children build number sense. This means they need to be comfortable and think fluently when it comes to numbers. In a sense, it is similar to how we talk about language and words. We can string together sounds to become syllables, syllables to become words, and words to become sentences. Math is no different. We bring together numbers and symbols to create math equations. Some children just need a different perspective to help them start thinking fluently about numbers.
In concert with building fluency, it is essential to clear away any intimidation that math and numbers bring. Numbers are everyone's friends and they work with us rather than against us to succeed in math.
What are some ways to make math not scary?
Parents should always approach math with a positive attitude
Kids learn from their parents' behaviors. Avoid making comments like "I was bad at math" or "I was never really good at math." You can help strengthen your kid's number confidence with a can-do attitude towards math.
Find your child's favorite number and help them form a bond with it
Something that may seem small can actually be something huge for a young child. Having a bond with their favorite number could make it easier for them to remember more ways to add it or even memorize multiplication tables.
Point out math in day-to-day living
This normalizes math as a casual part of life. It is a way to make them comfortable around numbers and more relaxed.
By making math fun, you can clear away bad stigma that children may associate with it. Additionally, fun math can become something desirable to children rather than something seen as work.
Something as simple as, "I have 5 french fries, how many more do you have?" can slip math into a child's routine. This again normalizes math and makes it less intimidating for kids. Check out our blog on using "Math in the Kitchen"
Math and numeracy should be an ongoing part of your child's academic career. Parents play a pivotal role in their child's success and being up to date on the latest academic jargon is only part of the process. If you need some extra math help, we've got you covered!
Need Some Extra Help Building Numeracy with Your Child?
Spark Math has research-backed online math programs for students Pre-K to Grade 6 that make numeracy a priority. Experienced teachers work with small-group classes in real time to guide students on a math adventure. Gamified learning and fun characters take away any of the scariness that surrounds math while keeping students engaged. Fun is a central part of our learning journey with the result being students that love math and develop numeracy. Try a free class today at a time that works for you!