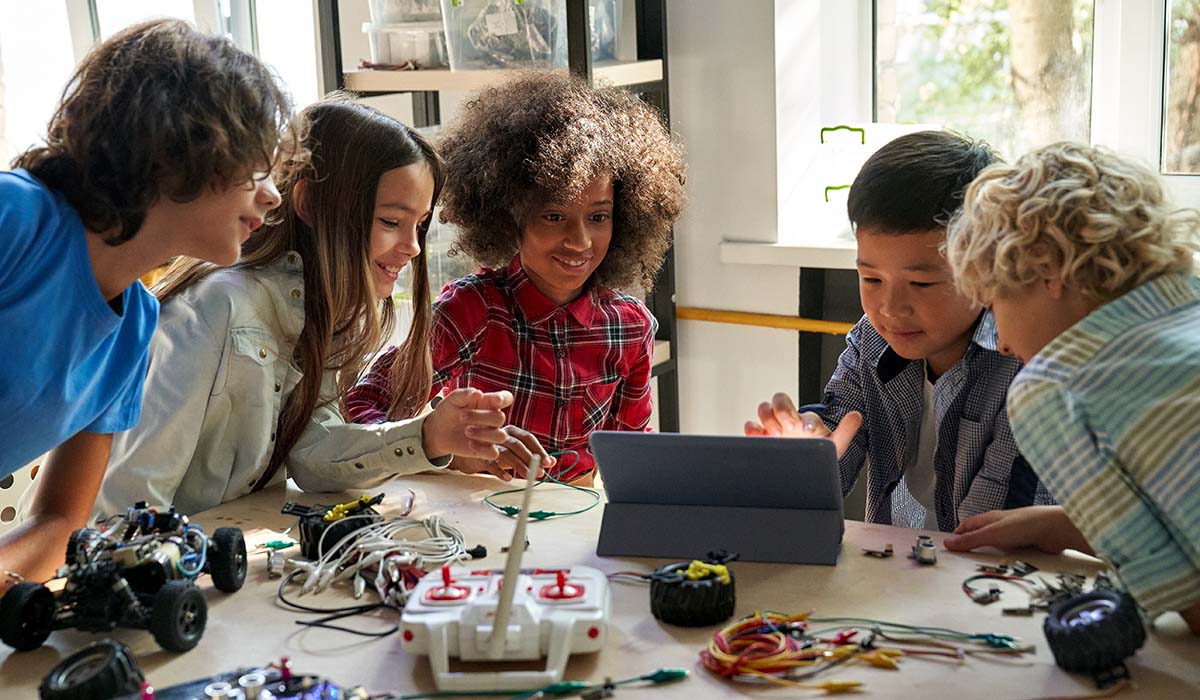 The new school year is around the corner and Spark Math by Spark Education wants to make sure kids are ready! Returning after an exciting summer vacation can be a struggle for some students who deal with summer learning loss. Summer learning loss, or the "summer slide", refers to students' loss of some of their educational concepts due to lack of practice during a long vacation. In this new blog series, Spark Math goes over some of the most important math concepts kids should know before returning to school. Here are the "Math kids should know before 6th Grade and Middle School."
6th Grade, Middle School, and Math
As students graduate from elementary school, they progress to more complex math concepts in math class and other STEM classes. They should have a strong and proficient understanding of the math concepts up through 5th grade to be ready. Reviewing math for 6th grade is more than just going over last year's materials. It's about being prepared, confident, and open to the future of a student's math journey as it becomes more abstract. Let's go over a few new concepts and some of the most important things to prepare kids for 6th grade math and beyond.
1. Exponents (Squares, Cubes, and more)
As kids advance in multiplication, they can learn new ways to express equations. Exponents are just a way to express repeated multiplication. Shortcuts in making equations, like exponents, are there to make writing and using chains of multiplication easier and less tedious. Instead of writing, 5x5x5 they can use the exponent, 53, as a shortcut. The first number is called the base number, while the amount of times we multiply by the multiplier is the exponent.
The most used exponents in 6th grade are squared numbers and cubed numbers. Squared numbers are numbers multiplied by themselves, so 62 is 6×6. Cubed numbers are the same number multiplied 3 times. 93 is nine cubed or 9x9x9. When exponents get higher, like 58, they are expressed in words such as, "5 to the 8th power." Exponents make expressing long chains of multiplication easy to say and easy to write, especially in equations with lots of different operations.
Ways to use :
Write out both full equations and exponents
Example: When solving problems write out the equations with and without exponents; compare which felt more comfortable to work with.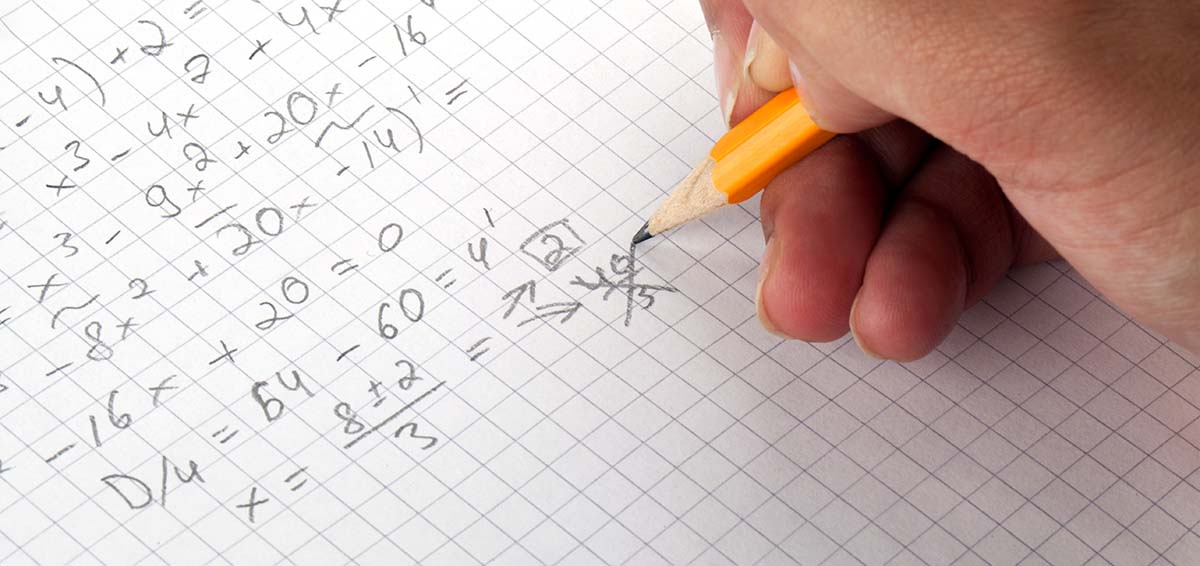 2. Fractions and Decimals
When entering 6th grade, students will work with fractions and decimals in operations as much as they will with whole numbers. Students must be prepared to compare fractions and decimals against themselves, as well as compare fractions to decimals. Building confidence in understanding how to use parts of a whole number is key in working with math in 6th grade and beyond.
Students are expected to answer multilayered equations and simplify answers at the question request. Just because a question is written out or, in the case of a word problem, expressed in fractions, to solve the question it may be expected for them to be converted into decimals. Equations may also ask for an answer in a specific way, including rounding to the nearest decimal point.
Having a full understanding of fractions and decimals entering 6th grade will help decrease the number of careless mistakes made. Students should take time to review fractions and decimals at the beginning of the school year as this is a major aspect of not only 6th grade math but also middle school and will make kids better prepared for algebra.
Ways to use Fractions and Decimals:
Review like and unlike fractions.
Example: Compare different fractions and make them like fractions. Use worksheets and check older work to revisit.
Review decimals and decimal places.
Example: Use money while shopping to work on decimals place and review. Compare decimals to fractions and create equivalents.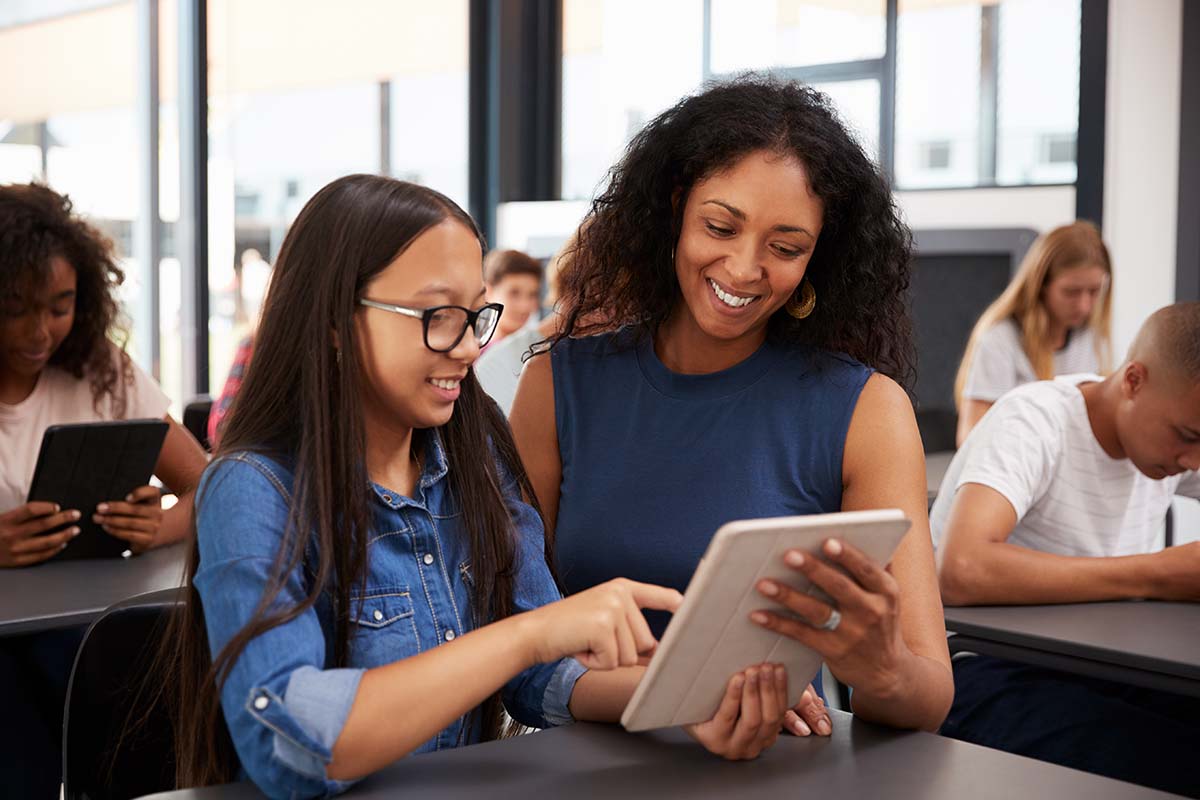 3. Review and don't be afraid to ask for help.
As students end their elementary school journey and enter middle and high school, it's important to know the fundamentals of math. Math builds upon itself. If students get lost studying certain skills they can have trouble with new, more complex concepts. It's important to let kids know they can ask for help and take more time to understand and master a topic.
As kids go through the 6th grade, they will use all the skills they've learned to solve new and exciting math problems. From multilayered word problems to equations that use multiple operations, math has come a long way since 1 + 1 = 2. Even this simple kindergarten math equation helped build the foundation of all the math knowledge students have acquired.
Entering the next chapter of their education, it's important that students have a stronger foundation to build new concepts on. Understanding how numbers work together through the 6th grade will become essential in the next big step in their math education from algebra to calculus. A strong foundation in math knowledge at this age can open the doors to new passions and possibilities for the future.
Be ready for the new school year with Spark Math
Spark Education's flagship program, Spark Math, covers all the essential math concepts starting from Pre-K and going all the way through 6th grade math. Our curriculum is aligned to Common Core Standards and will translate directly to classroom math and standardized testing. Spark Math programs Level 4 and 5 will delve deep into the most important elementary school math to prepare your child for middle school and beyond.
Getting over Summer Slide can be tough for kids as they enter a new year in school. Spark Math is an education program perfect for helping kids use the skill they learned all year in fun and engaging ways. Available for students from Pre-k to 6th grade, Spark Math's online program features online classes, gamified lessons, and a real experienced teacher. Try it for yourself by signing up to try a free demo class today!
Want to find out what your student should know before entering the new school year? Check out our Spark Math blog for great news and activities the whole family can enjoy. Check out our Pinterest Page for more fun activities!
Find out more skills you should know before starting school below.
Kindergarten – First Grade – Second Grade – Third Grade – Fourth Grade – Fifth Grade