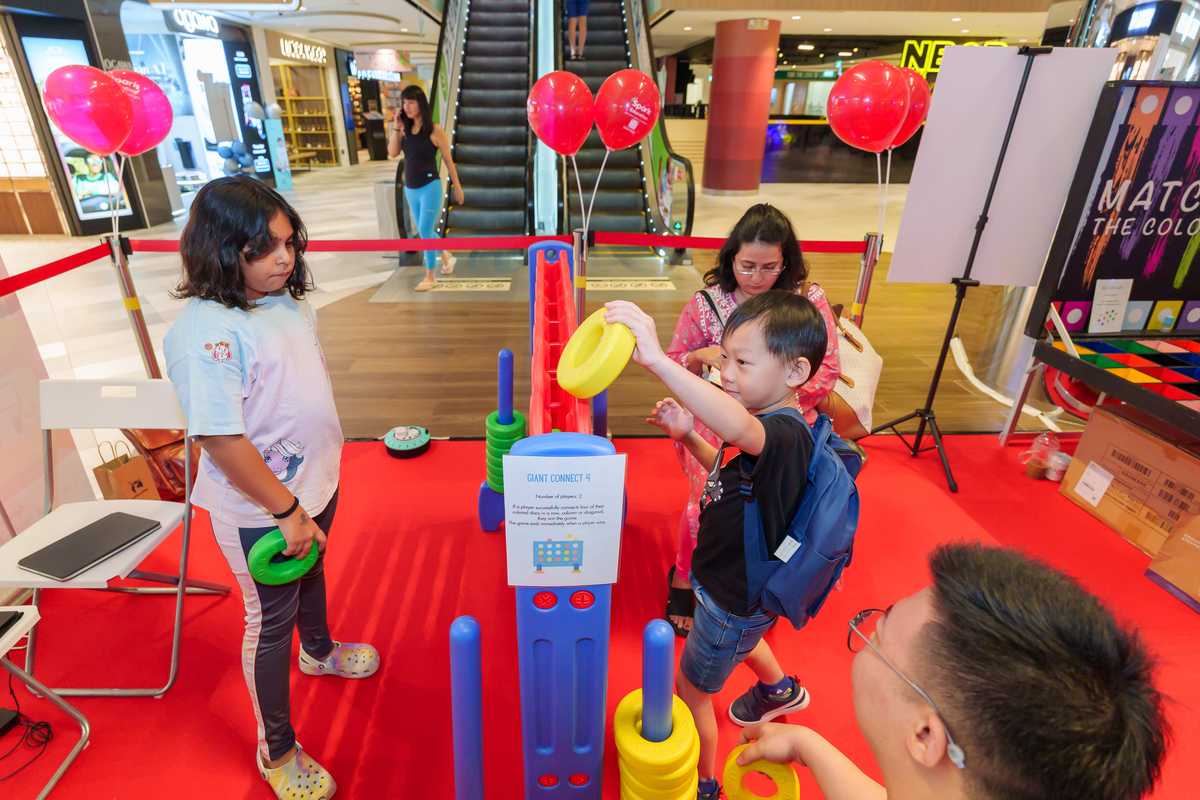 On 6 October 2023, Spark Math by Spark Education organised a Children's Day celebration, Shoot for the Stars, to make this special day a memorable one for children. Our team welcomed over 90 children and their families to join in the fun at i12 Katong level 1 atrium and Spark Education Learning Centre. Children enjoyed a fun-filled day packed with exciting games, awesome prizes from the lucky draw, and the chance to have a chat with their favourite teachers!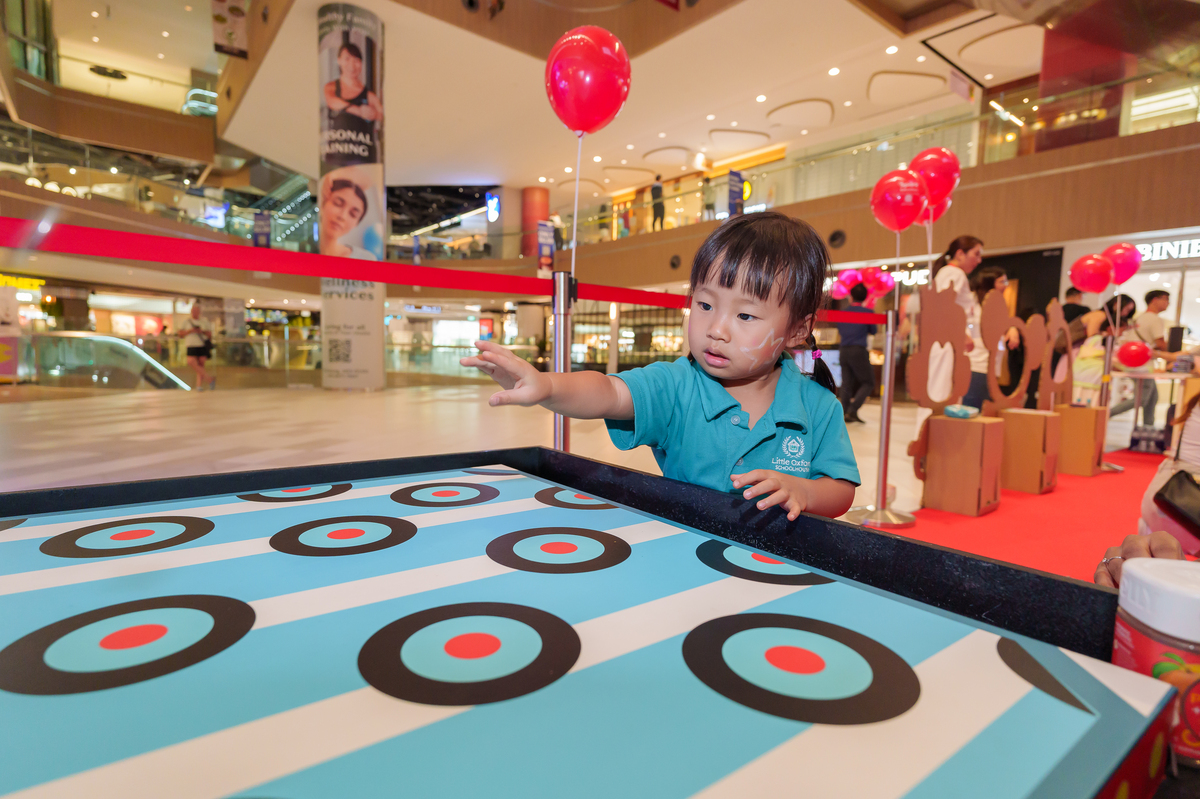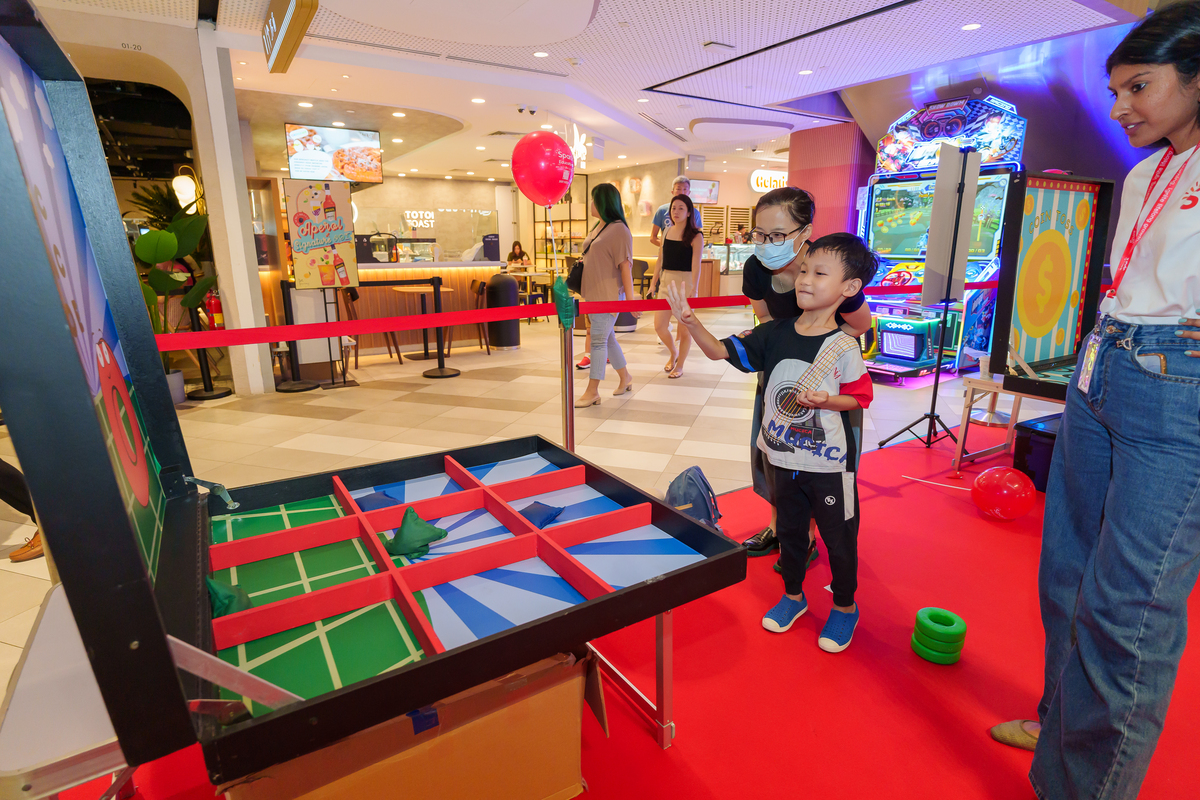 A delightful range of game stations and activities awaited children at the event. At the Coin Toss game station, children showed off their throwing skills as they aimed to throw coins into the middle of the rings to win.
For the Tic Tac Toe station, both parents and kids were able to try their hand together. Kids could challenge their parents to see who could get three of their marks in a row first – with a fun twist! Instead of writing a O or X, players had to throw a beanbag or a ping pong ball into the grid of their choice. It was a heart-pounding moment for many kids as they waited with bated breath to see which grid their bean bag or ball landed on.
Many of the game stations require kids to think carefully, or use their fine motor skills as they play. It's a fun workout for kids to sharpen their problem-solving skills and hand-eye coordination!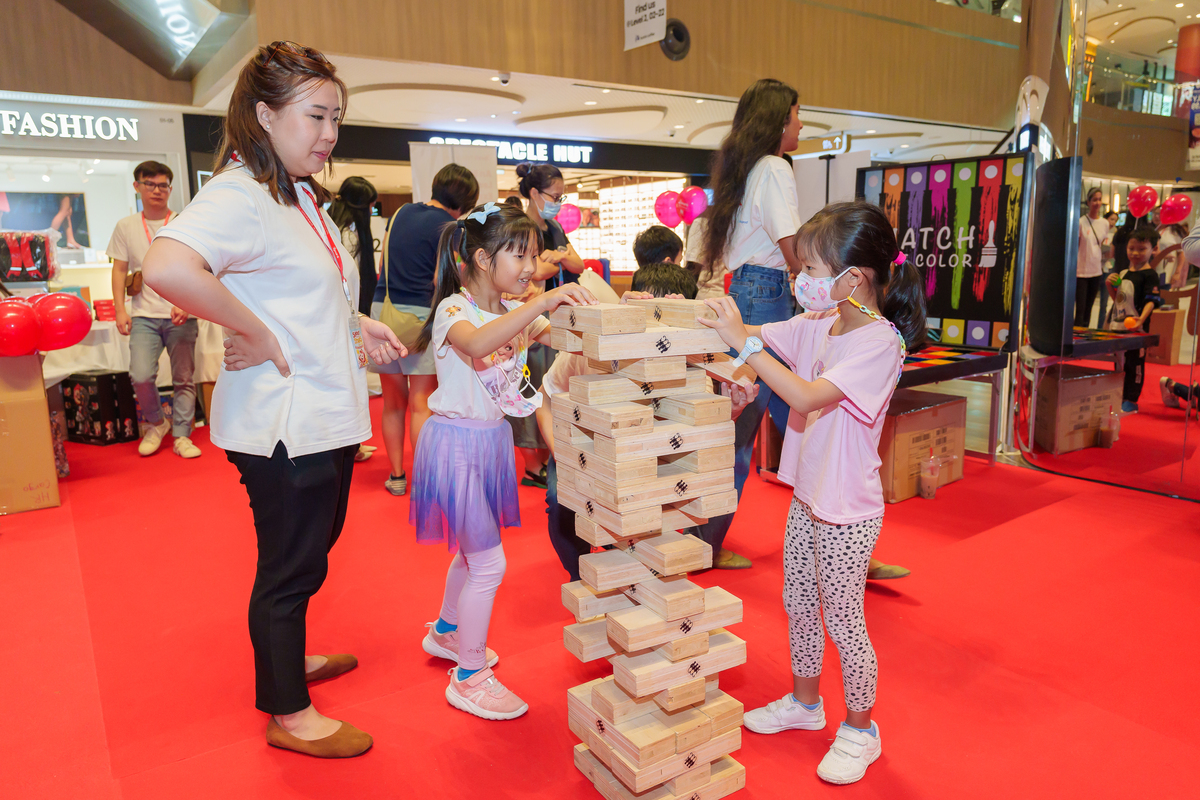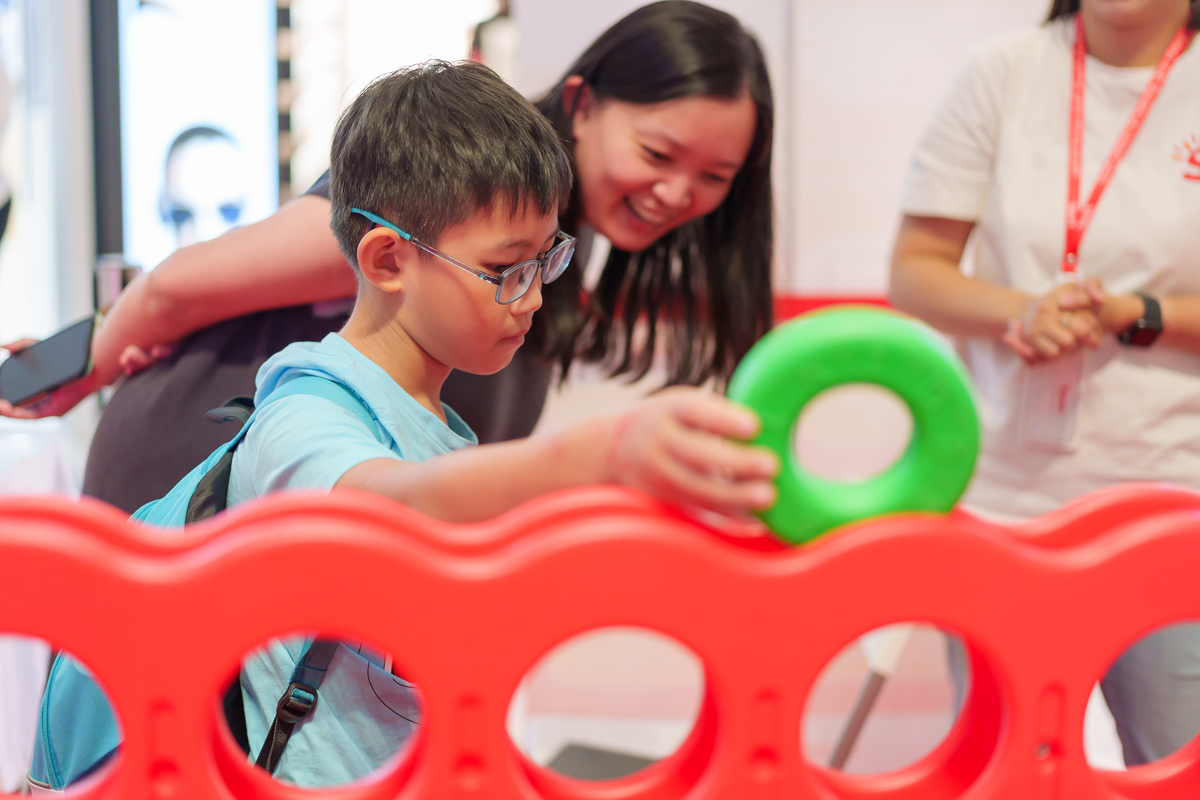 With bigger games come upsized fun–the Shoot for the Stars event brought children up close with jumbo-sized versions some of their favourite classic games, Mega Jenga and a giant Connect 4. Mega Jenga was a hit with many children, as they tried their best to pluck Jenga blocks from the bottom without toppling the precarious tower. During some rounds, children built an impressive tower close to their height before everything came tumbling down in a spectacular fashion!
Watch the video below to take a closer look at the exciting moments:
Spark Math students also had the rare opportunity to meet their teachers face-to-face, the first time for many of them. Many students finally got to say hello to their favourite teachers and chat with them in person at the event!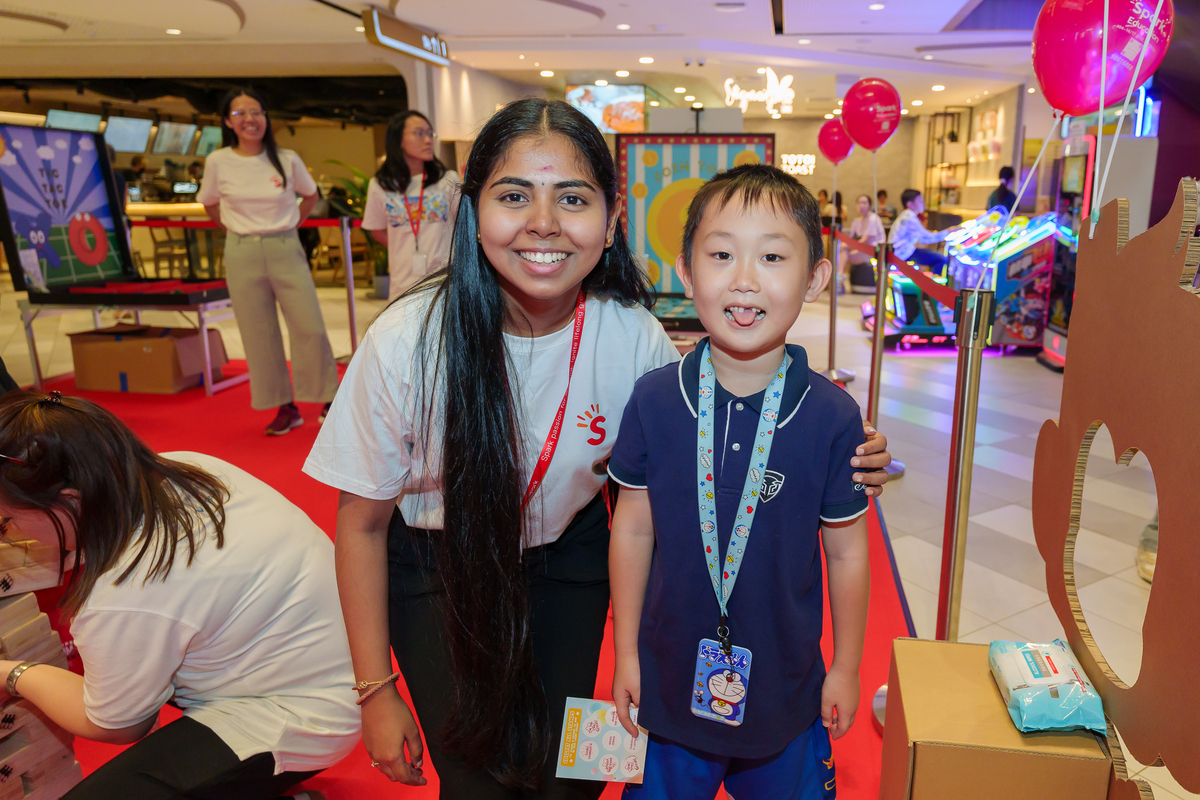 One of our P1 Spark Math students, Cassandra Gao, was an attendee at the event and enthusiastically participated at many of the game stations. When asked about her favourite game, she replied, "Connect 4 because it is easy and fun!"
Through our Children's Day celebration, Spark Education hopes to create an unforgettable experience for children, while also bringing them closer with their families and their teachers. Our students are central to what we do, and we strive to help them reach their fullest potential. Shoot for the Stars event was a resounding success, and we hope to bring more of such experiences to you.