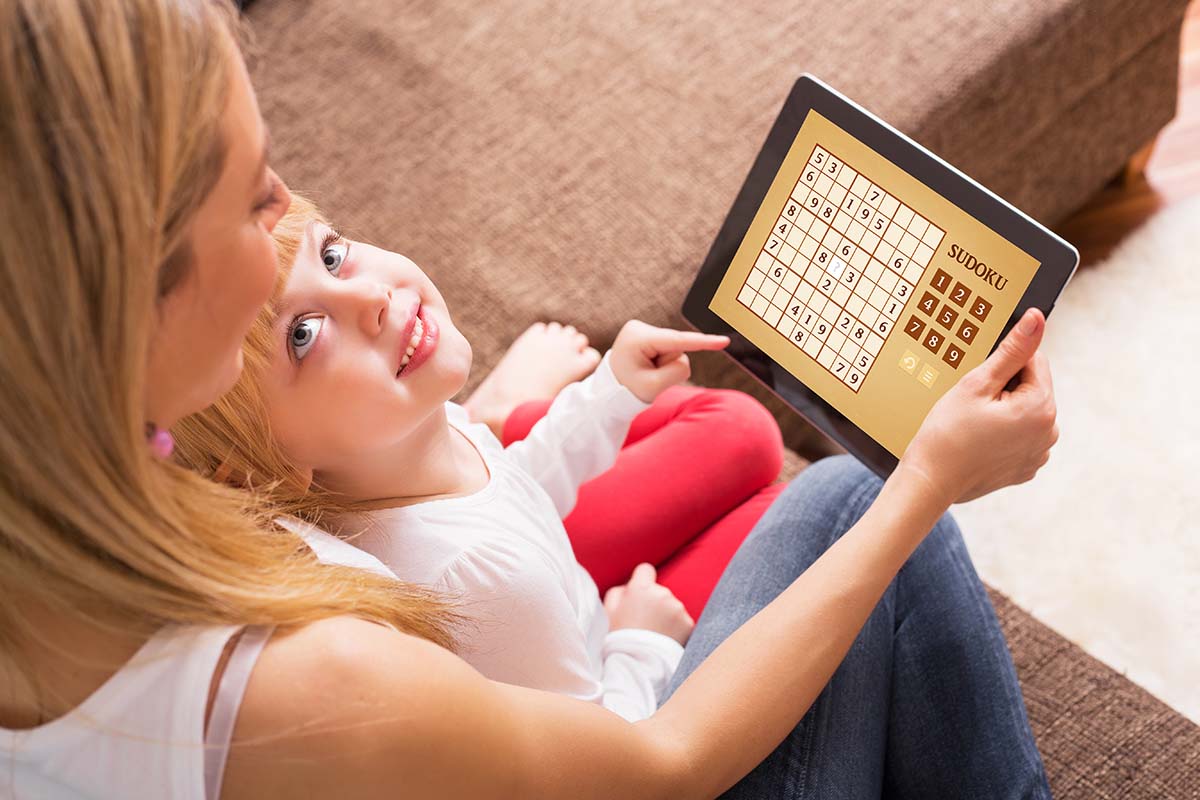 Sudoku is the number puzzle that has taken over the world! It provides the perfect amount of mental challenge while also being a great way to unwind and spend time. The mind needs exercise just like our bodies and sudoku can give the brain a workout. Give your brain a boost with our free sudoku worksheets.
Spark Education is taking the incredibly popular game of Sudoku and turning it into a worldwide puzzle competition! The global Spark Sudoku Challenge runs from October 22nd to the 29th. Our education philosophy promotes critical thinking and logical reasoning in every aspect of schoolwork and beyond. We thought sudoku would be the perfect match and way for our students and their families to put their numeracy skills to the test and win exciting prizes! To learn more and register for free, click here.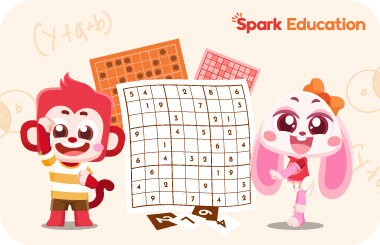 Spark Sudoku Challenge
Online, global competition
October 22~29
Participants and Winners can receive:
Cash prizes of up to US $1,000 for winners
Given the option to donate winnings to a charity of the winner's choice.
Children who participate in the team competition and make it to the finals will have the chance to receive a coveted STEM certificate.
All those who sign up and participate in the competition will receive an electronic certificate of participation that they can later print out and frame if they wish.
The Spark Sudoku Challenge features not 1, but 6 different types of sudoku puzzles. The types include: 9×9 classic grid, 12×12 maxi grid, and more. Don't worry if you think there was only 1 type of sudoku puzzle. Our practice worksheet will feature 3 of the different puzzle types, so you can start ramping up your sudoku skills! If you're curious about the history of sudoku, read our blog here.
Why is Spark Education Hosting the Sudoku Challenge?
Spark Education and sudoku is a match made in heaven! Sudoku is a brain teaser puzzle that can be challenging enough for a math professor and also accessible enough for an elementary child to solve. This provided a perfect base for us to build with so that the entire family can team-up and compete against others for fun and prizes.
Spark Education's entire philosophy is centered around critical thinking and gamified learning. All our lessons and subjects promote students to use their reasoning skills and improve their ability to critically think. We also use gamified learning for an interactive experience to keep kids engaged and having fun. Sudoku connects perfectly with our philosophy. The result is a fun competition for all ages that promotes critical thinking in the form a fun but challenging game.
Train with these Free Sudoku Worksheets!
About the Practice Worksheet
Here are 3 of the 6 types of sudoku puzzle you will encounter in the Spark Sudoku Challenge. Understanding the mechanics of each style of puzzle will go a long way!
1. 6×6 Sudoku
6×6 Sudoku is like the standard 9×9 sudoku but on a smaller scale. Instead of working with the numbers 1-9, the player will only use 1-6. The regions will be 2×3 instead of the normal 3×3 as well. This may seem easier than the standard style; however, one must still make the adjustment to the different rule set in order to receive a perfect score.
2. 5×5 Chain Sudoku
For those used to the standard sudoku rules, this one might throw you for a loop. The player now only needs to use the numbers 1-5, easier right? Not so fast! There is an extra wrinkle thrown in. The usual grid layout for 5×5 is thrown out and replaced by a series interlocking number chains. Now the player must make sure there are different numbers in every row, column, and number chain. Don't let this change fool you, remember the rules and solve that puzzle!
3. 6×6 Extra Region Sudoku
Wait didn't we already do 6×6? Yes, but something looks different! The grid layout is the same 2×3 style regions as the 6×6 variant with some added colors. There are now 6 red and 6 blue squares. Numbers can not be in the same color squares. For example, if I have used the number 1 in a red square, the remaining 5 red squares must not contain another number 1. Don't forget this important change and you will be golden!
Join the Fun with the Spark Sudoku Challenge!
We want to encourage everyone to join the competition, especially children. This is a low stakes competition that can get your children excited about learning something new and competing with others with their family. Anyone can compete solo or in a team of up to 10.
In addition to the $1000 Grand prize, kids can receive a special sudoku certificate from STEM.Org to add to their portfolio. Spark Education will also make a $1000 donation to the winner's chosen and verified charity in their name. Do it for prizes, do it for charity, do it for family bonding, or just do it for fun. The best part is participation is free! Register now!
Love making math fun? Why stop at Sudoku? Spark Math Classes are the fun and efficient way for kids to excel in math. Spark Math is an education program perfect for helping kids use the skills they learned all year in fun and engaging ways. Available for students from Pre-K to 6th grade, Spark Math's online program features online classes, gamified lessons, and a real experienced teacher. Try it for yourself by signing up to try a free demo class today!