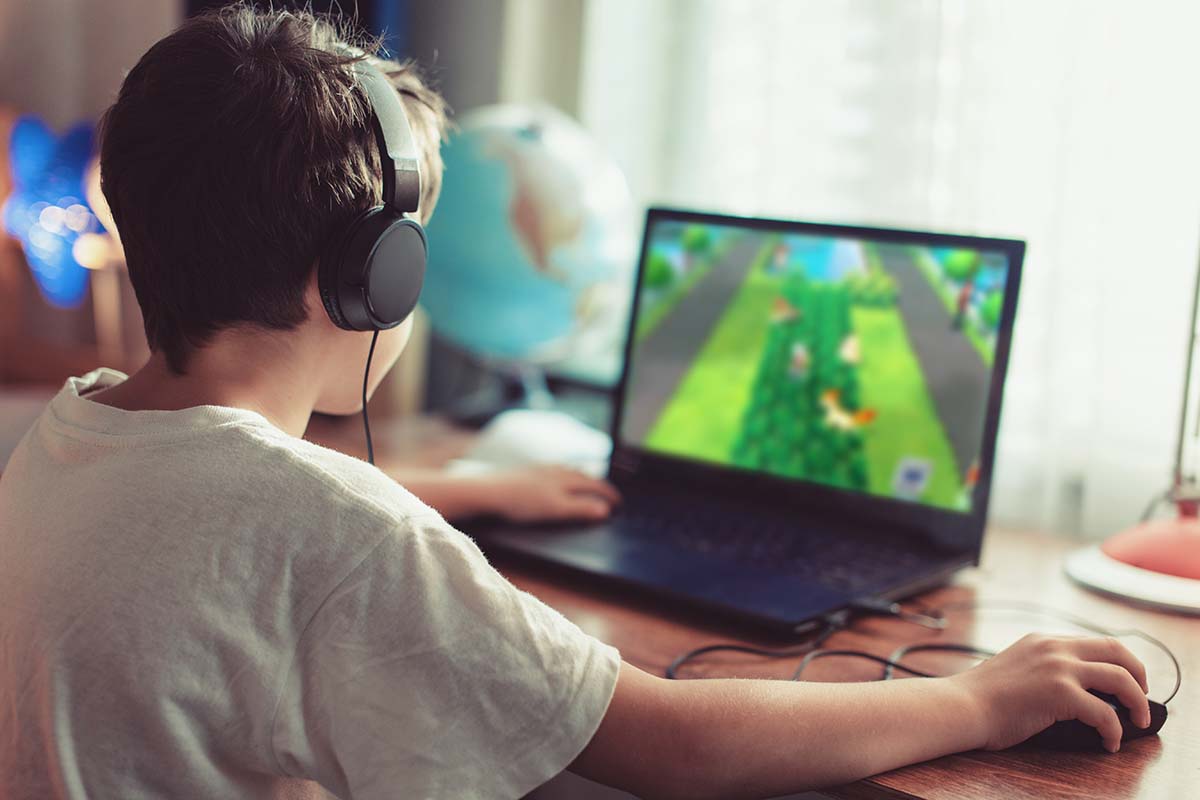 For parents looking to improve the math learning experience for their children, games and gamification are two of the most effective ways of enhancing content and boosting learning outcomes. It transforms math into an interactive experience rather than a static obstacle and gets students excited about learning. To help our students learn math in an immersive environment, Spark Math teaches gamified lessons that maximize learning using our educational expertise and technology. Learn more with our blog "The Power of Play: Learning with Math Games and Gamification."
What are the benefits of math gamification?
For some children, they may find math boring, repetitive, or challenging. The nature of the subject can make it easy to lose points due to careless mistakes on homework and tests. Math can even become a source of anxiety for students. These children may feel scared or stressed when they face mathematical-related tasks or situations. This is where gamification can come in to save the day.
By adding elements and ideologies of games into math, gamification makes math learning a lot more engaging and immersive compared to traditional teaching methods. It provides a more interactive and enjoyable way to learn math, which can ease math anxiety, boost children's interest, and improve retention of knowledge. Furthermore, gamification helps children learn the connection between abstract math concepts and the real world. The key benefits of math gamification as a whole facilitates effective learning and promotes a deeper understanding of math for children.
How Spark Math boosts learning with math games and gamification
Our team of curriculum specialists has worked closely together to ensure that the gamified elements are designed and implemented according to Spark Math's academic values. Live teaching is conducted by experienced teachers throughout the entire lesson. Our dedicated teachers provide immediate real-time feedback and guidance.
In a lesson, students will always be able to see and communicate with their teacher via the thumbnail displays on the right. Take a sneak peek into what our courseware looks like: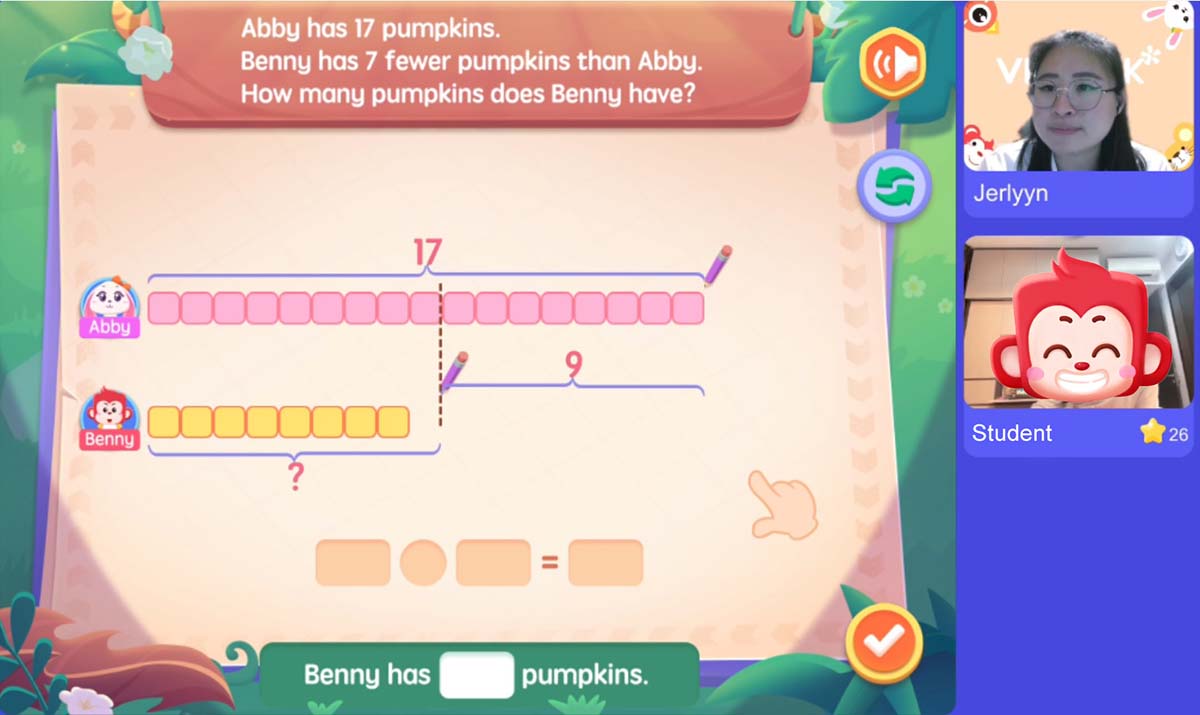 Every Spark Math teacher is thoroughly versed in the courseware and utilizing the gamification elements in lessons. Spark Math engages young learners and maximizes learning effectively through gamification in several ways:
Captivating storylines Help kids retain what they learned
Stories deliver new information to students in a powerful way. Stories help connect math to real life and can help capture students' attention better, helping them recall and connect facts and figures. Every Spark Math lesson is different and builds upon the previous lessons as they feature engaging narrative storylines. Meticulously written and created by our curriculum specialists, the storylines have exciting themes that revolve around science fiction and technology. New math knowledge and practices are incorporated into these storylines, which also touch on moral values and emotional development.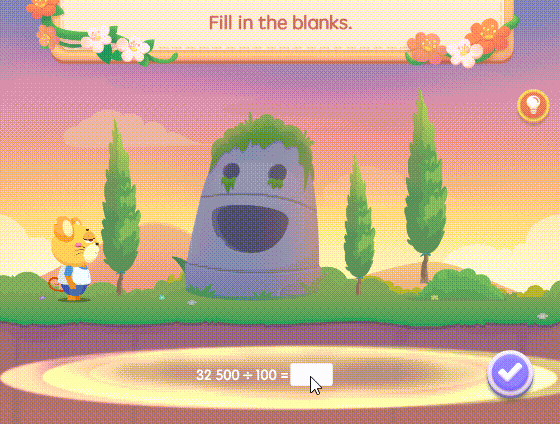 Divided into various stages, the storylines are also designed to progress from early to advanced content such that the plot accompanies children's growth as their grade level increases! This creates a compelling and nurturing environment that encourages children to follow along and engages them in learning math. For upper primary, lessons also feature more in-depth discussions in class for students to talk more about their problem-solving techniques with their peers.
Beloved characters that encourage learning

At Spark Math, our mascots Casey, Benny, and Abby are also present as learning companions that accompany children through their educational journey. Alongside the 3 main characters, there are other characters like parents, teachers, classmates, neighbors, shop owners, and truck drivers that children encounter in their daily lives.
These characters in storylines add an extra layer of interactivity and engagement in lessons. By incorporating math problem sums within characters and scenarios, math gamification contextualizes math in real-life situations and helps children make real-world connections to abstract math concepts.
Interactive learning with math games and gamification helps kids connect
In our lessons, interactive features are implemented within the Spark Math courseware to transform math into an immersive learning experience where children are empowered in their own learning process. Children can interact with digital tools on the courseware and make use of animation to create bar models that help them solve math problems.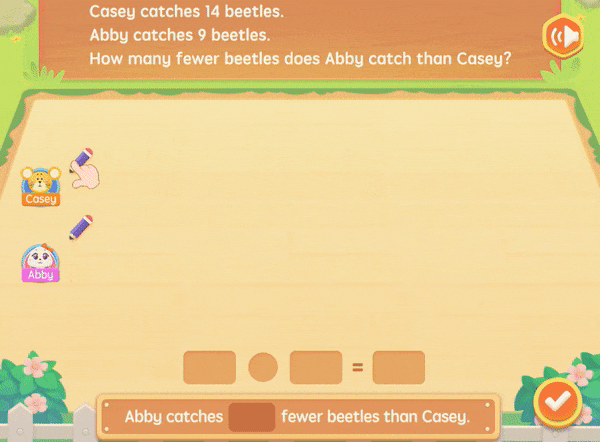 These interactive elements empower children to explore mathematical ideas and help them visualize math concepts and strategies better. Through math gamification, children are able to gain a deeper understanding of math and take what they have learned to a new math problem or situation.
In class, teachers also will utilize features such as the answer buzzer or drawing lots to get children involved in participating in class. These gamified elements promote active engagement, and provide opportunities for children to interact with their peers, fostering soft skills such as communication and respect for others. Our unique pod-sized classroom model of no more than 6 to 8 students perfectly balances personalized attention while providing opportunities for socio-emotional and peer learning.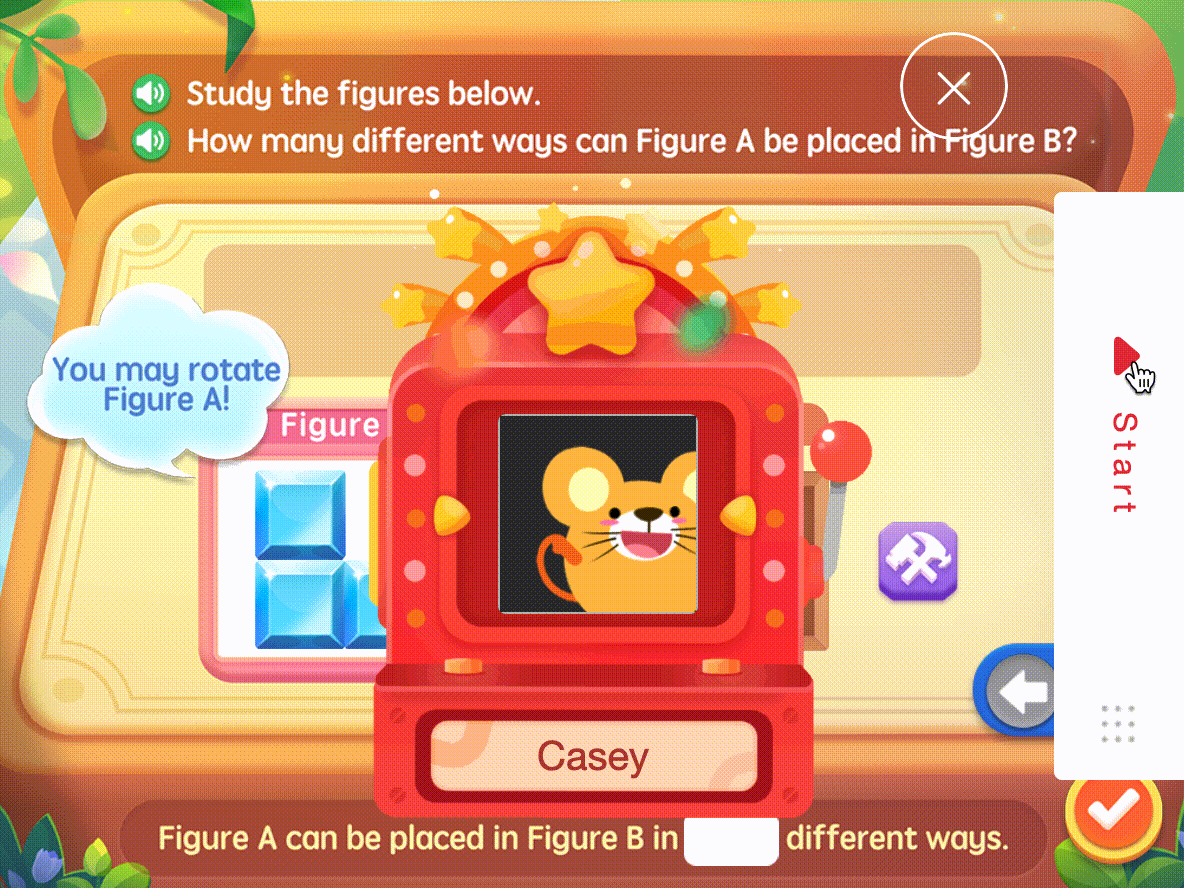 A rewards system that helps motivates kids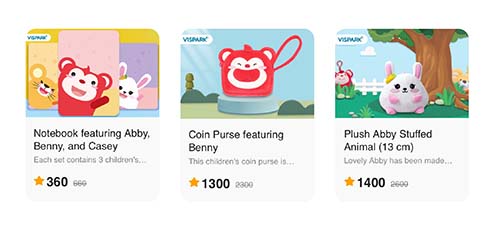 One of the more exciting features children look forward to in a Spark Math lesson is the rewards system! Children receive star rewards for completing various tasks, such as participating in class activities and finishing homework on time. This reward system motivates children to cultivate healthy studying habits, such as doing their best in class, being diligent in assignment submission, and attending class regularly. After accumulating enough stars, children can exchange stars for prizes in Star Mall!
Power up your child's learning with math games and gamification
Gamification is an engaging and effective way to provide a positive and encouraging environment for children to learn math. From interactive elements to a rewards system, Spark Math has tapped into our educational and technological expertise to create a gamified math experience that enhances learning.
Spark Math by Spark Education has reimagined how kids learn math by changing boring math lessons into exciting math adventures with gamified learning and captivating animations. Spark Math is an online program that provides an interactive and engaging learning experience Taught by experienced teachers in real time. Kids of all skill levels, from Pre-K to 6th grade, will get a new outlook and love for math. Get ready to become a math ace with fun characters, engaging animation, and specialized gamified learning exercises. Get signed up for a free trial today!
Do you live in the San Francisco Bay Area and need a better way for your child to learn? Spark Education's new learning centers bring the excitement and ingenuity of our online program to local students. Spark Education learning centers create the best environment for kids to learn with live teachers, gamified lessons, and fun ways for kids to learn together. Check out our new Spark Education learn centers here.