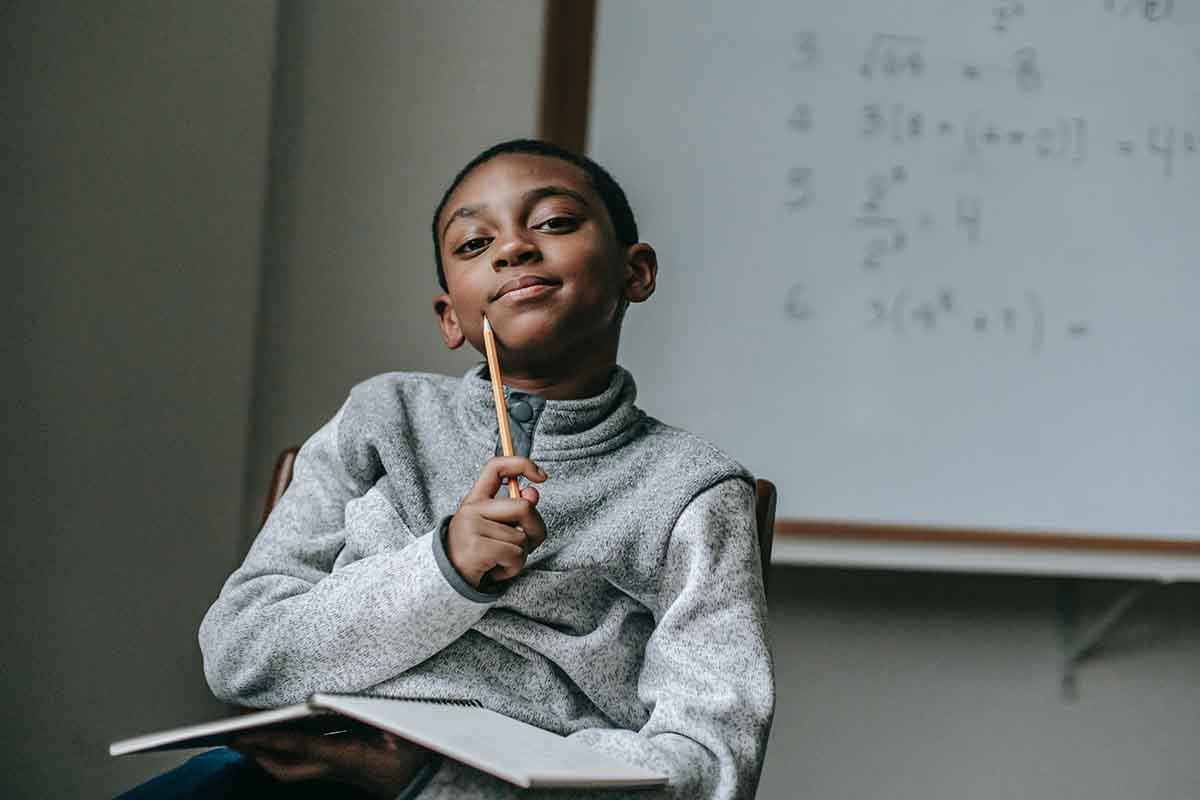 Whether your child is thrilled or not so thrilled, back-to-school time is here! As part of that process, Spark Math by Spark Education has put together two math worksheets to get students back in the groove. Our education curriculum experts have put together some math exercises to help students master essential math skills and develop their critical-thinking skills. To start the new year right, here are Free Math Worksheets for grades K – 6th Grade
It's common for kids to have a bit of a rocky start when it comes to starting a new math level or even reviewing previous levels. If you add on summer learning loss, your child might need a helping hand getting back up to speed. Spark Math specializes in math for students from Pre-K to 6th Grade.
Using our expertise, we put together 2 compilation worksheets to help students review the most essential math skills through the full gamut of elementary math. The worksheets are separated into Lower Elementary (Pre-K to 2nd Grade) and Upper Elementary (3rd Grade to 6th Grade). Let's go over what your students can expect.
Lower Elementary (Pre-K, Kindergarten, 1st & 2nd Grade) Free Math Worksheets
The lower elementary worksheet will begin with questions at the Pre-K or Kindergarten level and then become gradually more difficult as it progresses. Use this as an opportunity to identify where your child's math level is at. Most students are not directly at the center of their grade level for math. If your child can comfortably finish all the questions, their math level is at least at 2nd grade.
Math Concepts Covered
Spacial Recognition
Patterns
Greater Than and Less Than
Addition and Subtraction
Telling Time
Simple Multiplication and Division
Beginning Fractions
Upper Elementary (3rd, 4th, 5th & 6th Grade) Free Math Worksheets
While the gap between 3rd Grade math and 6th Grade math is rather wide, there are children as young as 3rd Grade gearing to compete in the AMC 8!
We structure these worksheets keeping in mind that some children may be behind or advanced in math. Students that can easily traverse the upper elementary worksheet will show that they have math concept knowledge that spans 3rd to 6th grade. If there are 3rd Grade students that struggle here, it may benefit them to first review the lower elementary worksheet before tackling these higher-level problems.
Early Geometry
Story Problems
Multiplication and Divison
Fractions and Mixed Numbers
Logical and Critical Thinking
Advanced Telling Time
Final Thoughts and Answer Keys
The best way to start off the school year is with a confident and relaxed student. Spark Education's specialized math program, Spark Math, brings all the concepts from these worksheets to a new level and then some! Our courses are aligned to Common Core Standards to ensure every lesson will be applicable to the traditional classroom setting. Courses are taught in real-time by experienced teachers using our interactive courseware and research-based curriculum. For students who struggle with book and equation math taught in classrooms, we offer an amazing gamified experience that makes learning math fun and efficient.
Sign up for a free trial today and put your student on the road to math mastery today. Want to find out what your student should know before entering the new school year or some fun STEM activities by grade? Check out our Spark Math blog for great news and activities the whole family can enjoy. Check out our Pinterest Page for more fun activities!
Are you in the San Francisco Bay Area? Spark Education is opening a brand new in-person learning enrichment center for Pre-K to elementary school children. Experienced teachers will be using our engaging courseware and curriculum to bring incredible classes like Spark Math, Spark Chinese, and more. More information here!
Lower Elementary Answer Key
Triangle 18 should be colored
Complete number sequence 1-50
1st, 2nd, 4th, 5th, 3rd
10-4=6, there are 6 yellow calculators
Tens=4, Ones=9, 40+9=49
1 inch shorter
4992
530
7/12
Upper Elementary Answer Key
4/7

12:52
(a) 3/8 (b) 5/8
8
7
625
A
26
Left