Have you heard the big news yet? We have a new name, new logo, and–drum roll please–a new offline learning centre! Expanding our award-winning programmes from online to offline is our commitment to providing an even more comprehensive education experience. As Spark Education, we will continue providing fun and efficient learning experiences that motivate fun, efficient learning!
Curious about what the in-person experience is like at Spark Education? Sign up for our learning centre at i12 Katong. Here are some first-glimpse previews from our Open House!
High-tech classrooms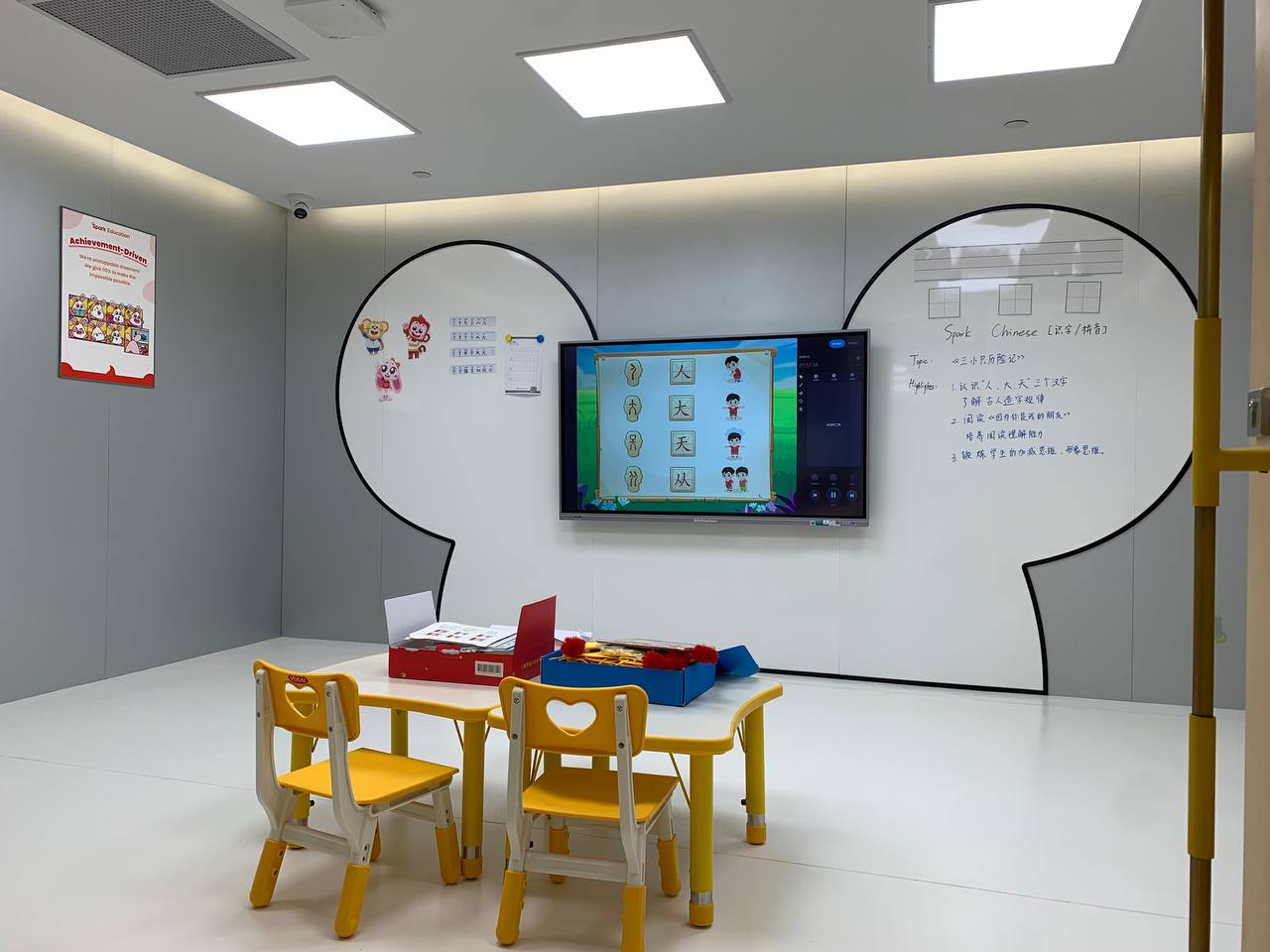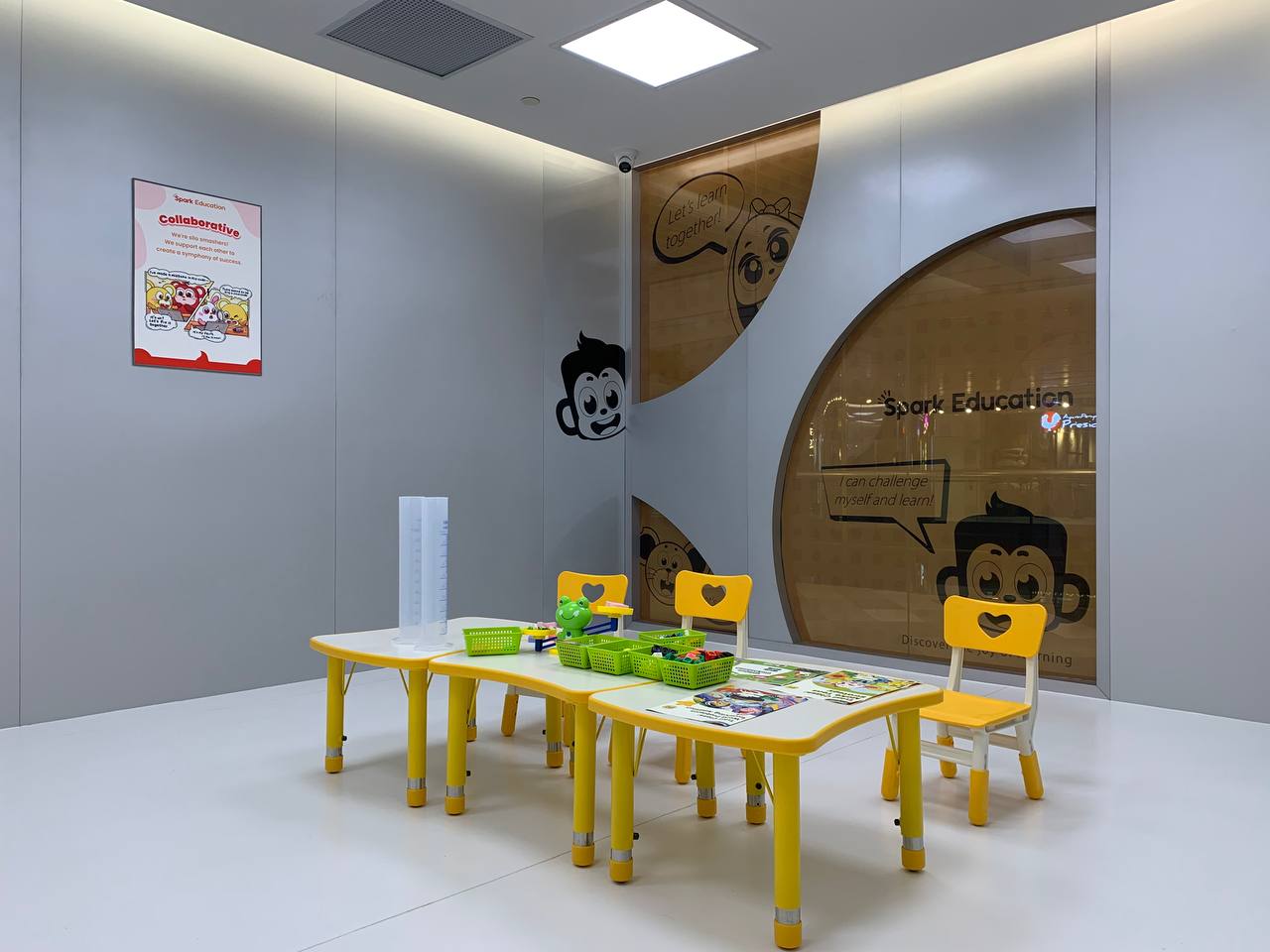 We're delighted to announce that we are expanding to bring our learning closer to you – our first Spark Education Learning Centre is opening soon at i12 Katong! From 4 to 6 August, we held our first Open House at i12 Katong atrium to give parents and children the chance to view our new space.
Visitors were able to step into our new centre for the first time for a tour and take a look at the classroom technology and facilities.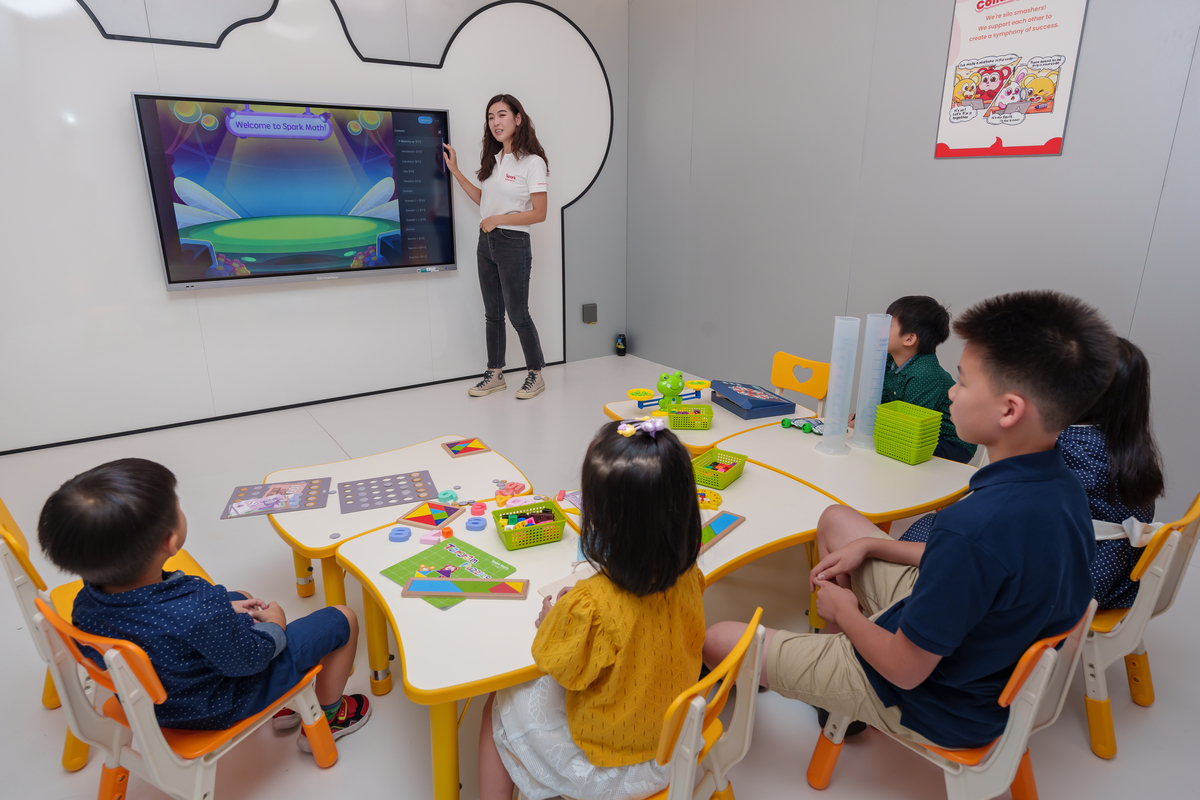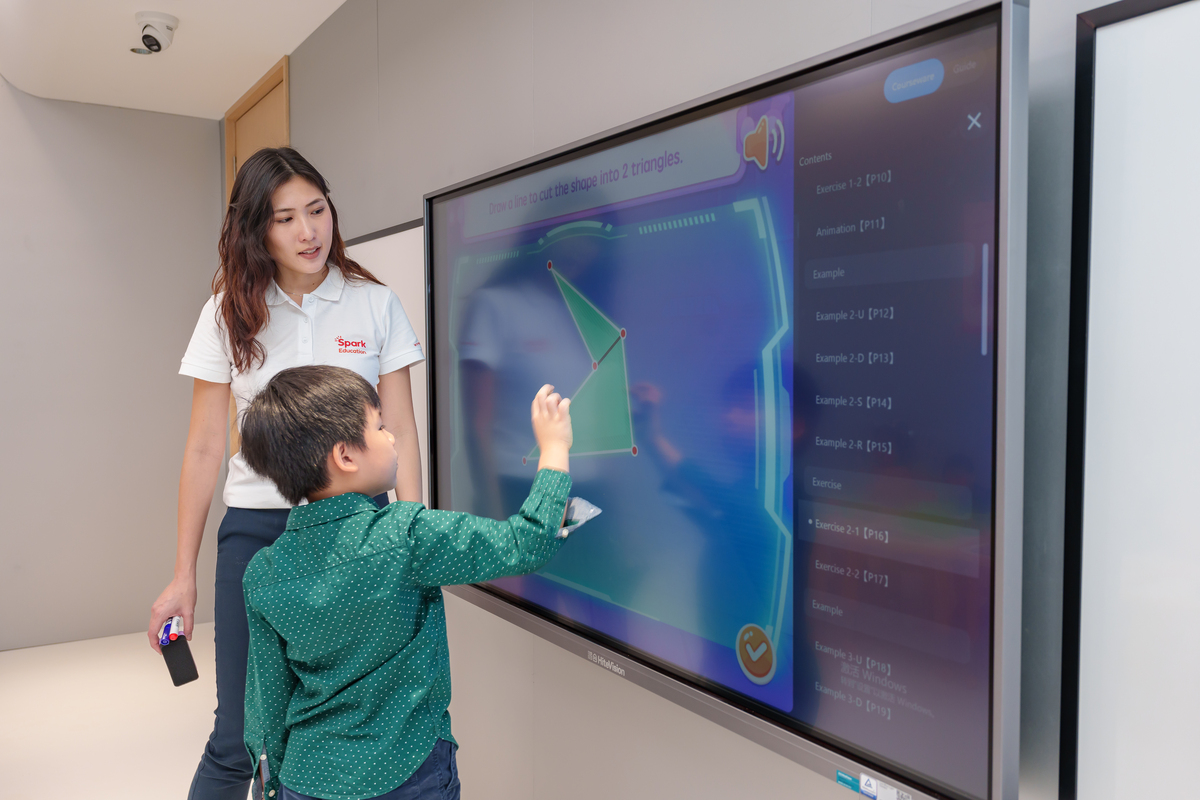 At Spark Education Learning Centre, our in-person lessons make use of physical space and classroom technology to enhance learning. Our classrooms are fitted with interactive screens that increase student engagement and encourage active learning. Lessons will make use of manipulatives and classroom space to promote hands-on learning and give children opportunities to explore and innovate.
Spark a Light Open House at i12 Katong
At level 1 atrium, plenty of exciting games and goodies await parents and children! From Sudoku to Number Trail, there were 6 game stations for participants to visit and experience our math games. Games were Singapore-themed to commemorate National Day, featuring landmarks such as Supertree Grove and the eye-catching Marina Bay Sands.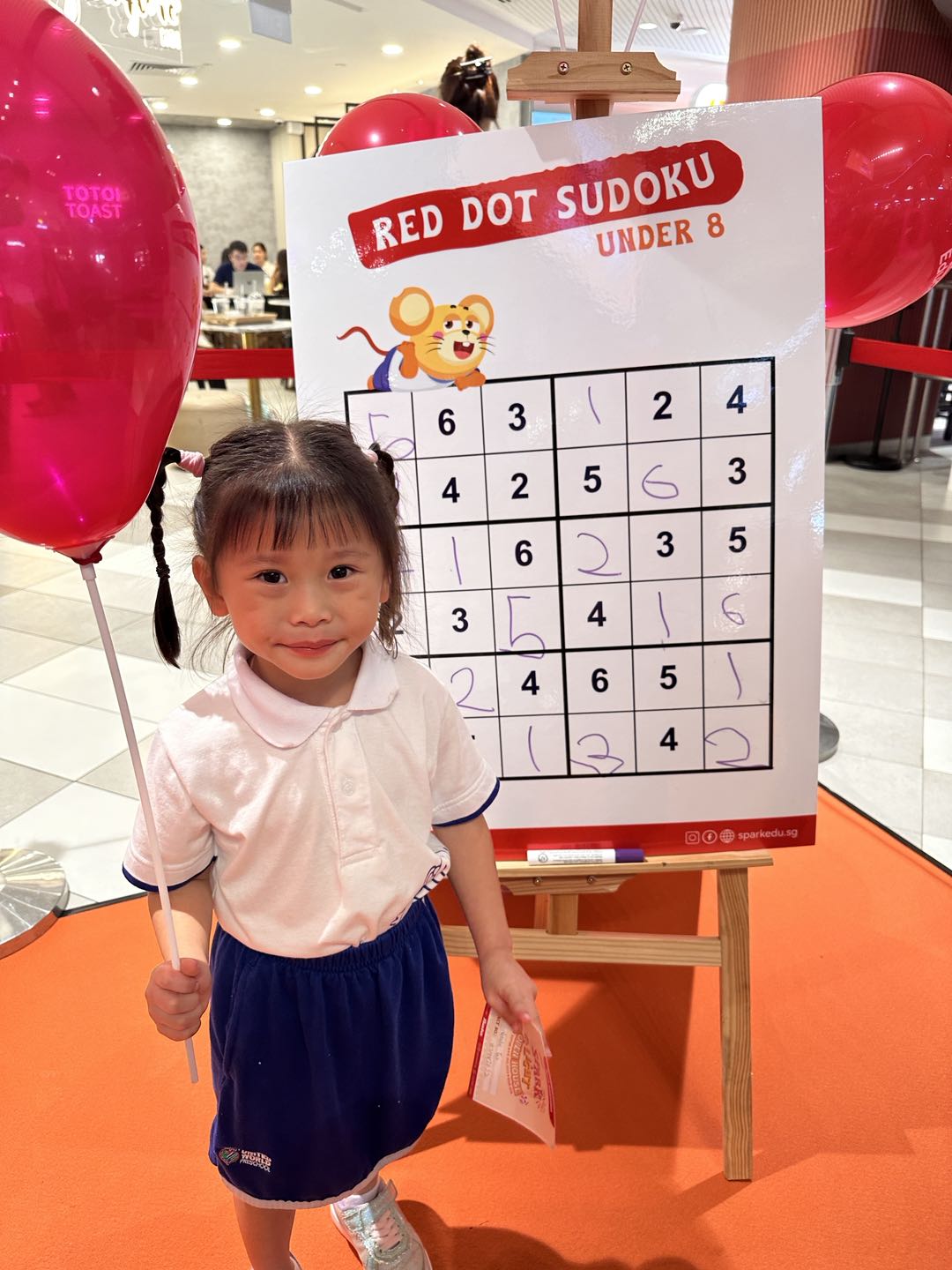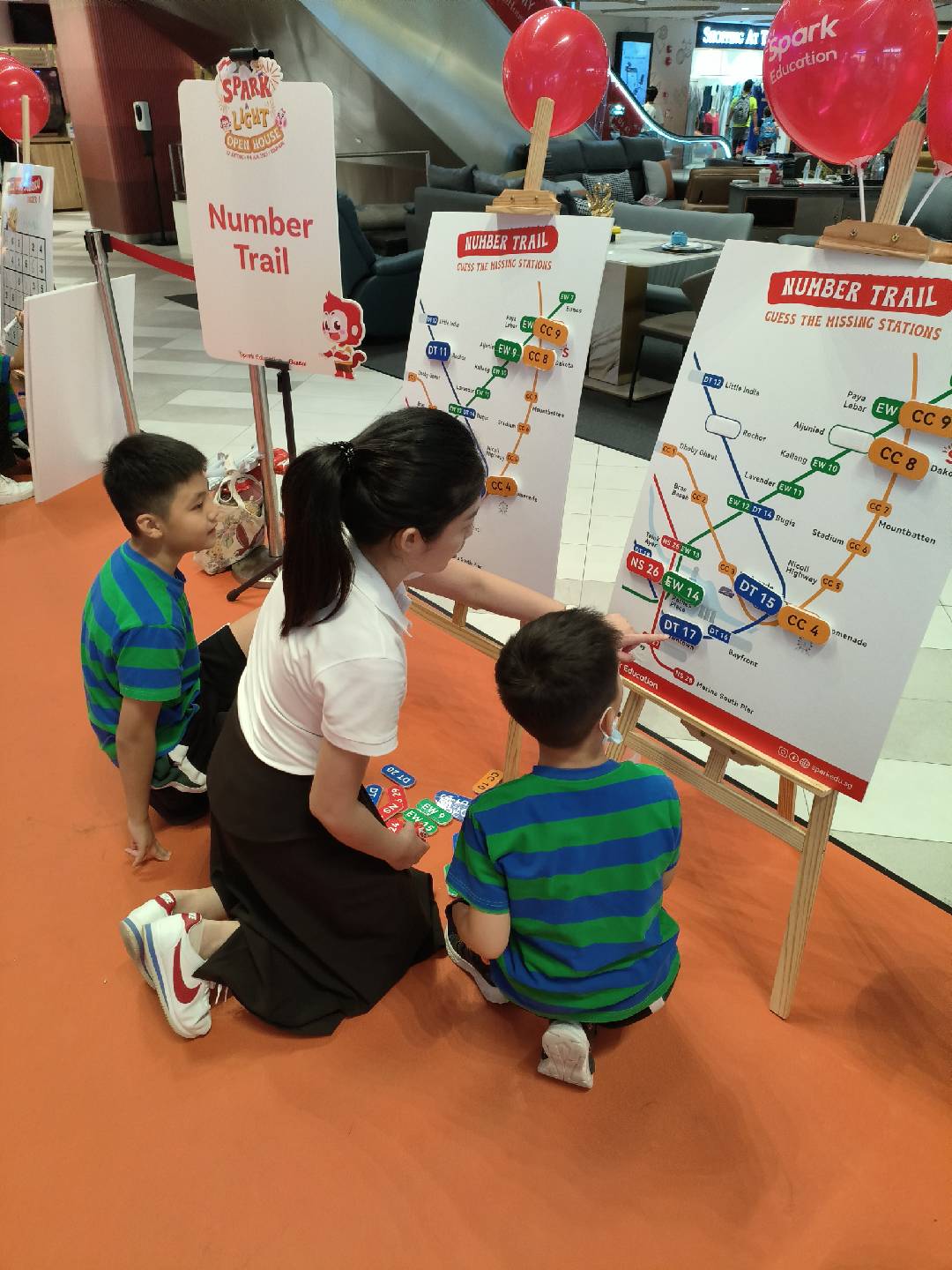 Many children had a blast trying to figure out the missing blanks at Red Dot Sudoku. The popular game stations had participants racking their brains to figure out the answers! Parents and children enjoyed delicious popcorn and candy floss in between games.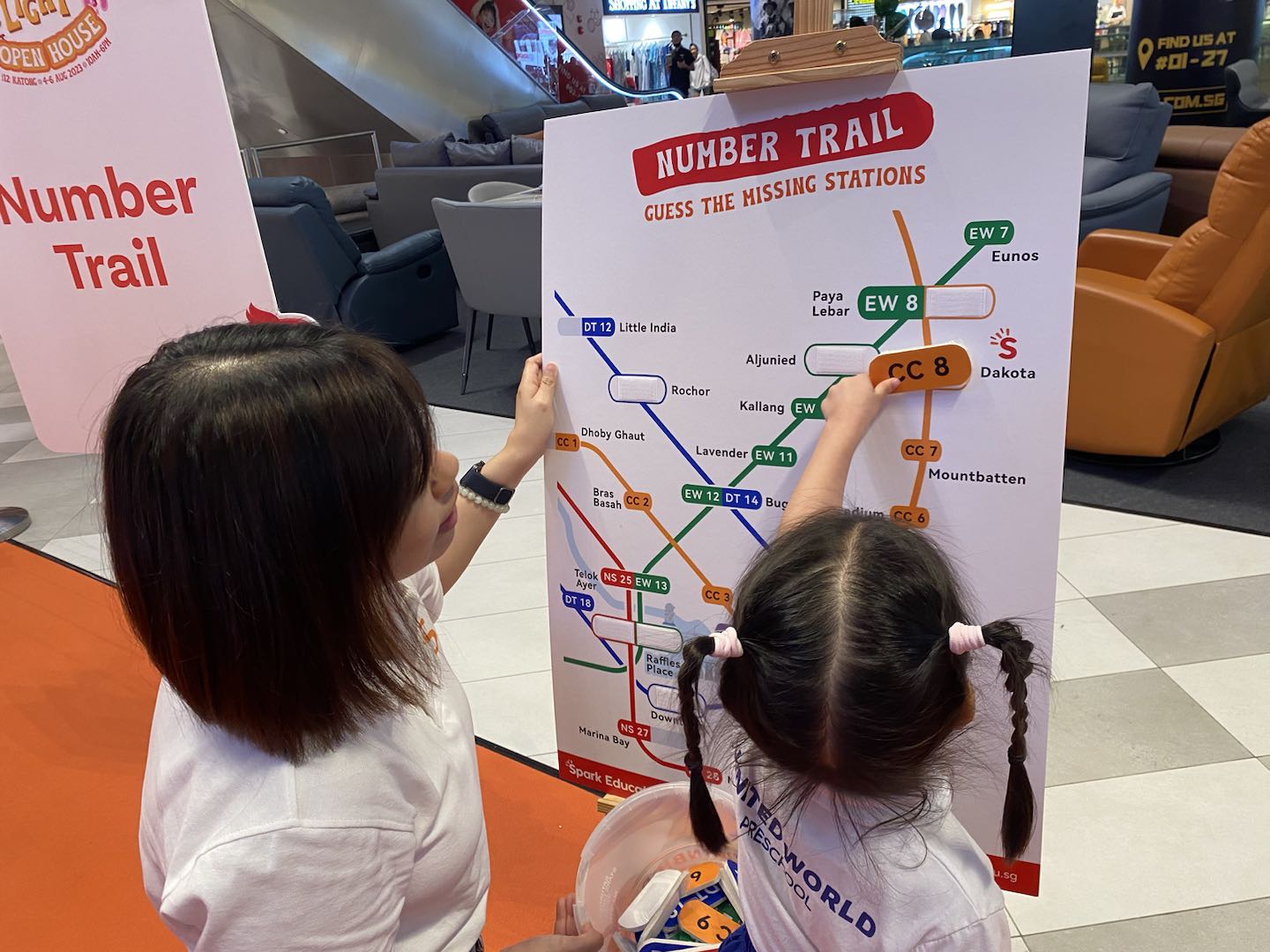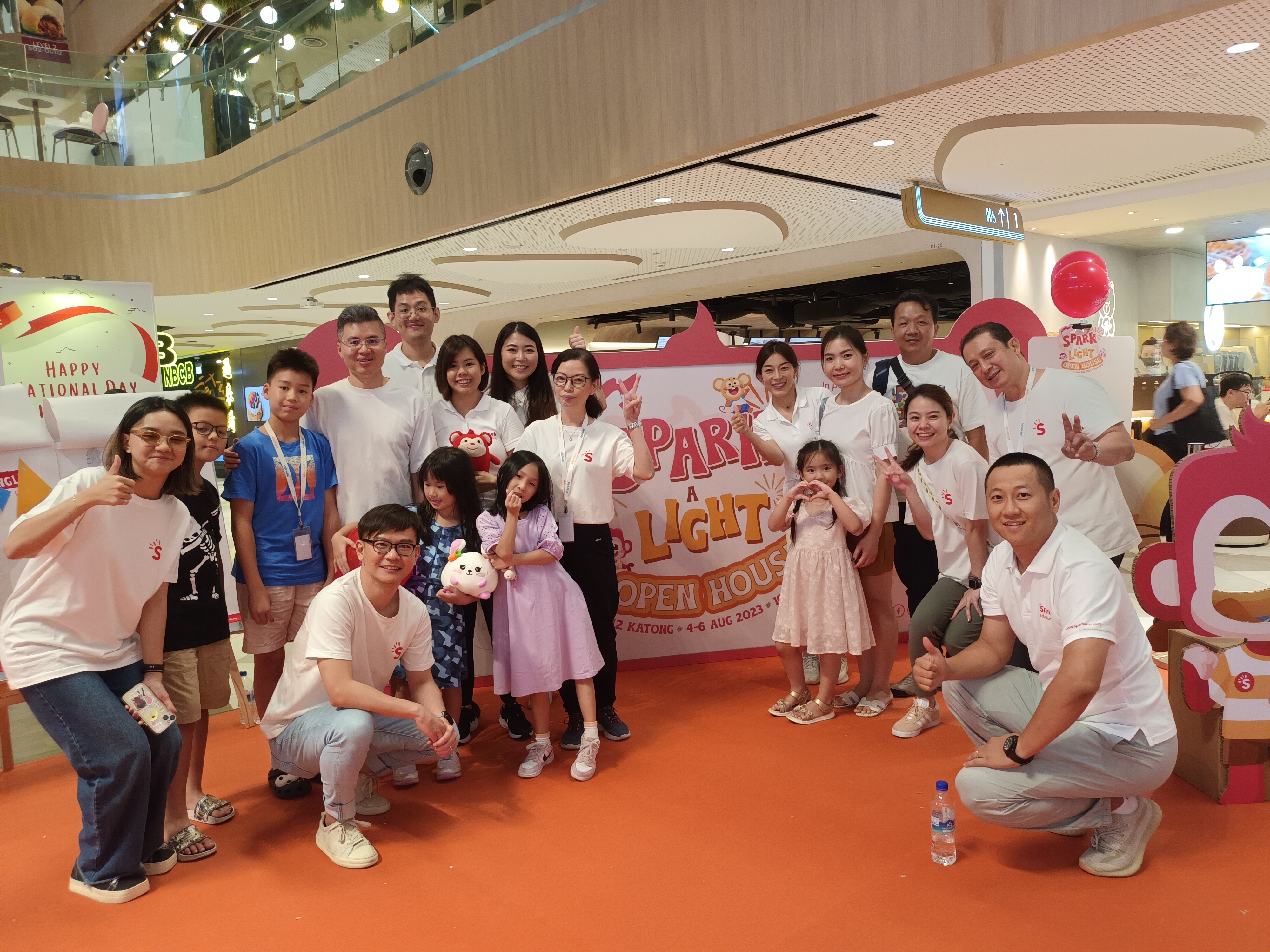 A parent who had attended the Open House mentioned that her daughter loves games like these that test her problem-solving skills. The Spark Education team is glad that the math games were well-received among both parents and kids alike.
Watch the video below to see the exciting highlights of Spark a Light Open House!
Spark Math and Spark Chinese curriculum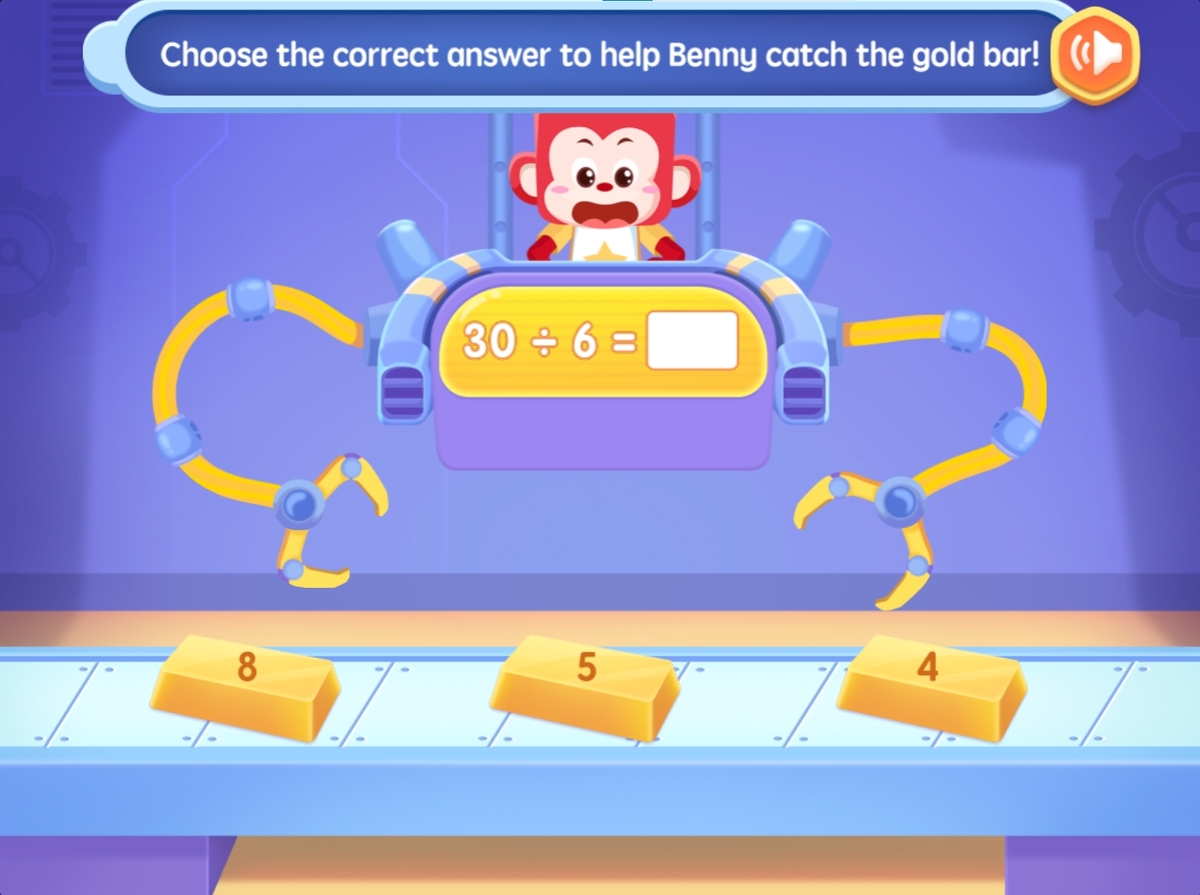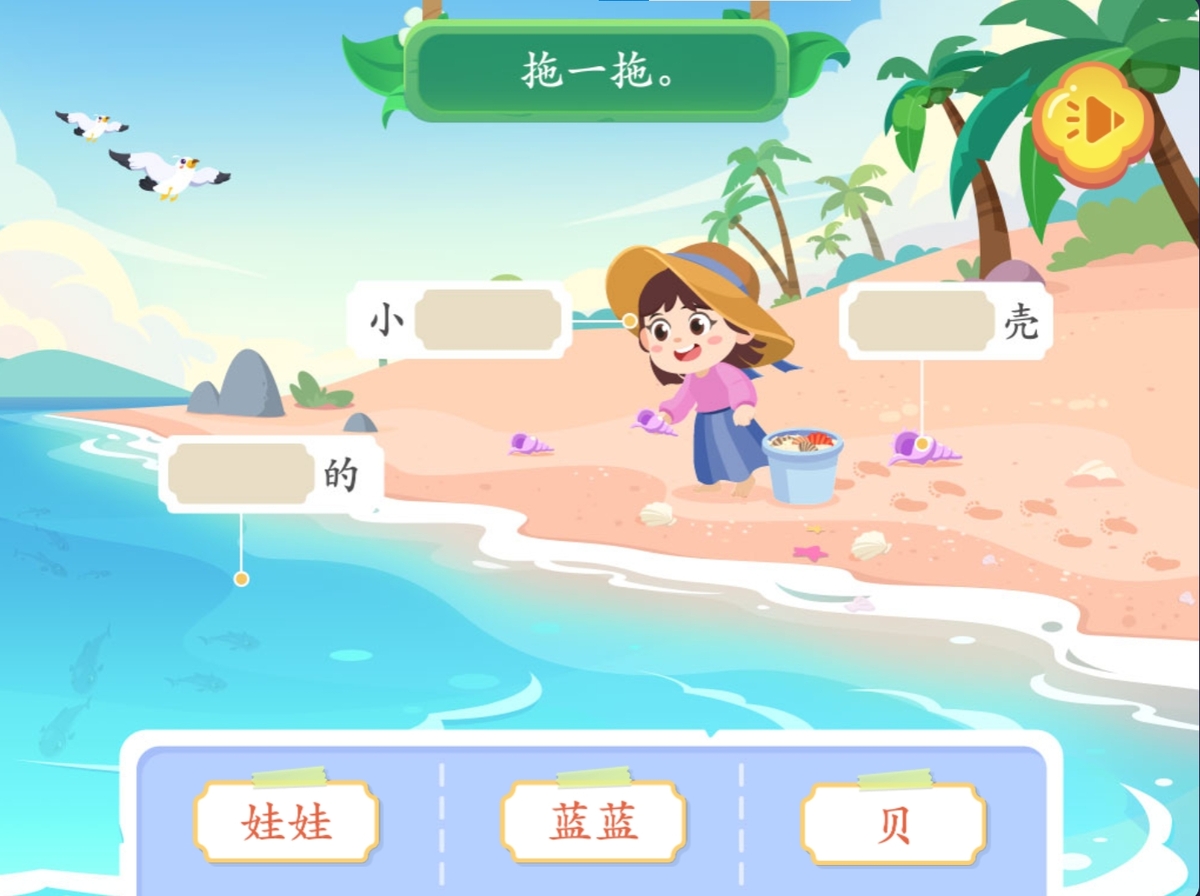 Spark Math and Spark Chinese programmes are available at Spark Education Learning Centre. Our award-winning programme, Spark Math, features a comprehensive curriculum that helps children master key concepts and build a strong foundation in math.
The Spark Chinese programmes are aimed at improving children's proficiency and comprehension in Chinese language. Two types of programmes are available – Pinyin and Chinese Characters. In the Pinyin programme, students will learn Hanyu Pinyin in a natural environment and master the basics that are fundamental to the Chinese language. The Chinese Character programme helps students to recognise Chinese characters and hone their reading and writing skills.
Journeying with our students toward academic milestones
Spark Education Learning Centre provides engaging in-person lessons that help our students to master Math and Chinese. Our programmes utilise gamified lessons, high-tech classrooms, and manipulatives that promote interactive and hands-on learning. At Spark Education, we create a vibrant and engaging world that fosters a love of learning within your child.
Spark Math is available to K2 to P2 students, and Spark Chinese programmes are open to students of varying levels of proficiency. Schedule a consultation with us to find out your child's learning gaps and experience a free trial class.